Wholesome foods, controlled portion sizes, and regular exercise: these are crucial components to losing or maintaining weight. But in case you have hypothyroidism, then your underactive thyroid gland can also play an important role.
Can you lose weight with an underactive thyroid gland?
"It's difficult for somebody with hypothyroidism to lose or maintain a wholesome weight since T3, the active thyroid hormone, is low," states Kelly Austin, ND, a naturopathic physician specializing in hormone disorders and the manager of the Prime Wellness Clinic in San Diego, California. "T3 is a potent hormone that regulates the body's metabolism."
The most important thing you can do for weight loss and to your overall health would be to find appropriate treatment for your hypothyroidism. But, making a few dietary changes can help boost weight loss success. Losing weight is never easy, but people who have their hypothyroidism well-controlled shouldn't struggle to any more to lose weight says Leonor Corsino, MD, an endocrinologist at the Duke Center for Cardiovascular and Weight Loss Surgery in Durham.
Weightloss Strategies with Hypothyroidism
Start with these seven strategies to jump-start weight loss with hypothyroidism:
Consider going gluten-free. Tina Beaudoin, ND, president of the New Hampshire Association of Naturopathic Doctors and medical director of HealthStrong Integrative Medicine in Manchester, New Hampshire says going gluten-free can help people with hypothyroidism eliminate weight. Gluten is high in goitrogens, which interfere with iodine uptake and suppress thyroid function, " she says. The association between thyroid disorders and gluten intolerance has been noted, but she states she sees results within her clinic when gluten is cut from their diets. "When individuals with hypothyroidism cut out gluten and include integrative aid, their health improves in the vast majority of cases," she says.
Cut out simple carbs and sugars. Dr. Austin recommends a moderate-to-low carbohydrate diet that concentrates on complex carbohydrates (such as starchy veggies and beans) and avoiding simple sugars (such as those found on candies and soda). According to Harvard Medical School, avoiding simple carbs and eating complex carbohydrates can help reduce the production of cytokines. However, Austin stresses the importance of consuming enough calories since "low calories can cause a stress response and result in diminished T3 production."
Eat more anti-inflammatory foods. Anti-inflammatory foods might help ease depression as well as pains and aches, all of which could result from hypothyroidism, Austin says. And anti-inflammatory foods can help soothe the immune system, which can be in "overdrive" in people with hypothyroidism, Dr. Beaudoin says. "An anti inflammatory diet helps calm the immune system and excessive inflammation," she says. Tomatoes, leafy green vegetables, fatty fish, nuts, fruit, and olive oil are good foods to combat inflammation.
Stick to small, frequent meals. Hypothyroidism slows digestive function, Beaudoin says. "Eating smaller, more frequent meals with balanced macronutrients likequality proteins, complex carbohydrates, and healthful fats, supports balanced blood sugar and helps avoid the highs and lows of oversized, highly processed meals," she states.
Keep a food journal. Unless you log what you eat and drink, your daily caloric consumption can plummet, Corsino states. It can also help make sure that you're eating a balanced diet plan. "Keeping a food diary is important for someone with hypothyroidism to track their macronutrient intake," Austin says. "A diet high in healthy fats, medium proteins, and medium-to-low carbohydrates is best for thyroid function."
Keep your body moving. Exercise is an important complement to a healthy diet in order to help burn calories, Dr. Corsino states. But think about the individual scenario, Austin says. "If a individual is horribly exhausted, exercise may further curb hyperthyroidism," she states. "If a person has properly handled their hypothyroid symptoms and recovers their original energy, exercise is then recommended."
Take thyroid drugs as directed. Thyroid hormone should be taken on an empty stomach first thing in the morning with plenty of water, Corsino says. Do not take it with any drugs and wait at least 30 to 60 minutes prior to eating breakfast. If your thyroid levels are still not where they ought to be when you take your medicine it could be affecting your ability to shed those extra pounds. Talk with your doctor about treatment adjustments that might be right for you.
The scope of our information is limited to chiropractic and spinal injuries and conditions. To discuss options on the subject matter, please feel free to ask Dr. Jimenez or contact us at 915-850-0900 .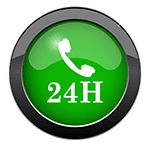 By Dr. Alex Jimenez
Additional Topics: Wellness
Overall health and wellness are essential towards maintaining the proper mental and physical balance in the body. From eating a balanced nutrition as well as exercising and participating in physical activities, to sleeping a healthy amount of time on a regular basis, following the best health and wellness tips can ultimately help maintain overall well-being. Eating plenty of fruits and vegetables can go a long way towards helping people become healthy.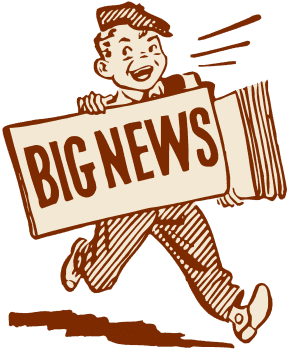 Chiropractor & Functional Medicine Practitioner ⚕Injury & Sciatica Specialist • Author • Educator • 915-850-0900 📞
We Welcome You 👊🏻.
Purpose & Passions: I am a Doctor of Chiropractic specializing in progressive, cutting-edge therapies and functional rehabilitation procedures focused on clinical physiology, total health, practical strength training, and complete conditioning. We focus on restoring normal body functions after neck, back, spinal and soft tissue injuries.
We use Specialized Chiropractic Protocols, Wellness Programs, Functional & Integrative Nutrition, Agility & Mobility Fitness Training and Rehabilitation Systems for all ages.
As an extension to effective rehabilitation, we too offer our patients, disabled veterans, athletes, young and elder a diverse portfolio of strength equipment, high-performance exercises and advanced agility treatment options. We have teamed up with the cities premier doctors, therapist and trainers to provide high-level competitive athletes the possibilities to push themselves to their highest abilities within our facilities.
We've been blessed to use our methods with thousands of El Pasoans over the last three decades allowing us to restore our patients' health and fitness while implementing researched non-surgical methods and functional wellness programs.
Our programs are natural and use the body's ability to achieve specific measured goals, rather than introducing harmful chemicals, controversial hormone replacement, un-wanted surgeries, or addictive drugs. We want you to live a functional life that is fulfilled with more energy, a positive attitude, better sleep, and less pain. Our goal is to ultimately empower our patients to maintain the healthiest way of living.
With a bit of work, we can achieve optimal health together, no matter the age or disability.
Join us in improving your health for you and your family.
It's all about: LIVING, LOVING & MATTERING! 🍎
Welcome & God Bless
EL PASO LOCATIONS
Central:
6440 Gateway East, Ste B
Phone: 915-850-0900
East Side:
11860 Vista Del Sol, Ste 128
Phone: 915-412-6677