As an experienced chiropractor, Dr. Alex Jimenez has treated numerous types of injuries and conditions, primarily those focused on the musculoskeletal system and the nervous system. Dr. Jimenez has learned the basics of fibromyalgia and he understands the best options an individual with the condition should take, to achieve overall relief from their pain, fatigue and discomfort. Before following any form of alternative treatment option, however, it's important for the individual to be aware of the basics behind their condition.
Fibromyalgia is a disorder that causes muscle pain and fatigue (feeling tired). People with fibromyalgia have pain and tenderness throughout the body.
People with fibromyalgia may also have other symptoms, such as:
Trouble sleeping
Morning stiffness
Headaches
Painful menstrual periods
Tingling or numbness in hands and feet
Problems with thinking and memory (sometimes called "fibro fog").
A person may have two or more coexisting chronic pain conditions. Such conditions can include chronic fatigue syndrome, endometriosis, fibromyalgia, inflammatory bowel disease, interstitial cystitis, temporomandibular joint dysfunction, and vulvodynia. It is not known whether these disorders share a common cause.
What Causes Fibromyalgia?
The causes of fibromyalgia are unknown. There may be a number of factors involved. Fibromyalgia has been linked to:
Stressful or traumatic events, such as car accidents
Repetitive injuries
Illness
Certain diseases.
Fibromyalgia can also occur on its own.
Some scientists think that a gene or genes might be involved in fibromyalgia. The genes could make a person react strongly to things that other people would not find painful.
Who Is Affected by Fibromyalgia?
Scientists estimate that fibromyalgia affects 5 million Americans 18 or older. Between 80 and 90 percent of people diagnosed with fibromyalgia are women. However, men and children also can have the disorder. Most people are diagnosed during middle age.
People with certain other diseases may be more likely to have fibromyalgia. These diseases include:
Rheumatoid arthritis
Systemic lupus erythematosus (commonly called lupus)
Ankylosing spondylitis (spinal arthritis).
Women who have a family member with fibromyalgia may be more likely to have fibromyalgia themselves.
How Is Fibromyalgia Treated?
Fibromyalgia can be hard to treat. It's important to find a doctor who is familiar with the disorder and its treatment. Many family physicians, general internists, or rheumatologists can treat fibromyalgia. Rheumatologists are doctors who specialize in arthritis and other conditions that affect the joints or soft tissues.
Fibromyalgia treatment often requires a team approach. The team may include your doctor, a physical therapist, and possibly other health care providers. A pain or rheumatology clinic can be a good place to get treatment.
What Can I Do to Try to Feel Better?
There are many things you can do to feel better, including:
Taking medicines as prescribed
Getting enough sleep
Exercising
Eating well
Making work changes if necessary.
What Research Is Being Done on Fibromyalgia?
The NIAMS sponsors research to help understand fibromyalgia and find better ways to diagnose, treat, and prevent it. Researchers are studying:
Why people with fibromyalgia have increased sensitivity to pain.
Medicines and behavioral treatments.
Whether there is a gene or genes that make a person more likely to have fibromyalgia.
The use of imaging methods, such as magnetic resonate imaging (MRI), to better understand fibromyalgia.
Inflammation in the body and its relationship to fibromyalgia.
Nondrug therapies to help reduce pain.
Methods to improve sleep in people with fibromyalgia.
Sourced through Scoop.it from: www.niams.nih.gov
A majority of individuals affected by fibromyalgia are women, although men and even children can develop the painful condition. From widespread pain to fatigue and concentration issues, these common yet frequently reported symptoms associated with the condition often cause confusion and misunderstanding in the medical field. Being aware of a few quick facts of fibromyalgia can help you understand the condition and learn how to manage its symptoms.
For more information, please feel free to ask Dr. Jimenez or contact us at 915-850-0900 .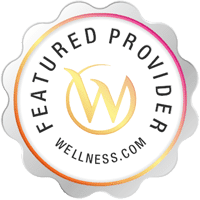 Chiropractor & Functional Medicine Practitioner ⚕Injury & Sciatica Specialist • Author • Educator • 915-850-0900 📞
We Welcome You 👊🏻.
Purpose & Passions: I am a Doctor of Chiropractic specializing in progressive, cutting-edge therapies and functional rehabilitation procedures focused on clinical physiology, total health, practical strength training, and complete conditioning. We focus on restoring normal body functions after neck, back, spinal and soft tissue injuries.
We use Specialized Chiropractic Protocols, Wellness Programs, Functional & Integrative Nutrition, Agility & Mobility Fitness Training and Rehabilitation Systems for all ages.
As an extension to effective rehabilitation, we too offer our patients, disabled veterans, athletes, young and elder a diverse portfolio of strength equipment, high-performance exercises and advanced agility treatment options. We have teamed up with the cities premier doctors, therapist and trainers to provide high-level competitive athletes the possibilities to push themselves to their highest abilities within our facilities.
We've been blessed to use our methods with thousands of El Pasoans over the last three decades allowing us to restore our patients' health and fitness while implementing researched non-surgical methods and functional wellness programs.
Our programs are natural and use the body's ability to achieve specific measured goals, rather than introducing harmful chemicals, controversial hormone replacement, un-wanted surgeries, or addictive drugs. We want you to live a functional life that is fulfilled with more energy, a positive attitude, better sleep, and less pain. Our goal is to ultimately empower our patients to maintain the healthiest way of living.
With a bit of work, we can achieve optimal health together, no matter the age or disability.
Join us in improving your health for you and your family.
It's all about: LIVING, LOVING & MATTERING! 🍎
Welcome & God Bless
EL PASO LOCATIONS
Central:
6440 Gateway East, Ste B
Phone: 915-850-0900
East Side:
11860 Vista Del Sol, Ste 128
Phone: 915-412-6677