Most of us have heard the adage connected with physicians' medical advice: "Take two aspirin and call me in the morning." Imagine a scenario in which, instead of offering a fast cure, the doctor sat down with you and inquired about the elements of your lifestyle. That's what physicians who exercise functional medicine do. They are also medical doctors. What they have in common is that they take a holistic approach to your well-being.
What is Patient-Centered Healthcare?
The term "patient-centered healthcare" is becoming popular in the last decade. You might ask yourself, shouldn't healthcare always center on the individual? This concept, which is an integral value in functional medicine, means physicians focus on the entire person rather than on a disease or disease. Rather than finding the way to eradicate symptoms, the functional medicine doctor searches for the origin of the individual's problem. These doctors recognize each patient's identity rather than taking a one-size-fits-all strategy.
Mind, Body and Spirit in Functional Medicine
Functional medicine physicians probe deeper than just finding out what is going on physically with their own patients. They can ask you about your spiritual and emotional health, and want to learn about your relationships with loved ones and partners. They aim to make the most of your overall health and wellness.
Cost Effective Disease Prevention
Preventing a disorder is significantly more cost effective than treating one. By minimizing damage done by poor nutrition, stress and exposure to environmental toxins and preserving your well-being, functional medicine doctors can save you money altogether. In all this, where does chiropractic fit in?
Chiropractic care is one aspect of comprehensive functional medicine, since it helps patients achieve optimum health. Furthermore, concepts of medication fit into chiropractors' clinics, since they optimize their tools to treat patients.
Some chiropractors chiefly focus on conventional spinal adjustments and manipulations. However, others have included these elements to the chiropractic practice that they offer, in accordance with the fundamentals of medicine. These may include counseling and lifestyle interventions. This integrated approach is especially popular with complex but common disorders, such as fibromyalgia and chronic fatigue syndrome.
Functional medicine chiropractors work together with other practitioners to maximize patients' health. For instance, a chiropractor may refer a patient to an acupuncturist for additional help. The acupuncturist may send the chiropractor their patients. They work with each other, focusing on the patient's best interests.
​
Things to Expect From a Functional Medicine Chiropractor
Patients are often surprised by how long a practical medicine chiropractor spends with them. Expect a much longer visit than you'd get from your typical MD. The staff will probably ask you to complete questionnaires about your diet history, exposure to symptoms, past illnesses and toxins. Your functional medicine doctor might order lab tests too.
The individual has an active role in functional medicine. You may work with your physician to boost your health, frequently by altering your diet and lifestyle, rather than passively taking medications to relieve existing symptoms.
The scope of our information is limited to chiropractic and spinal injuries and conditions. To discuss options on the subject matter, please feel free to ask Dr. Jimenez or contact us at 915-850-0900 .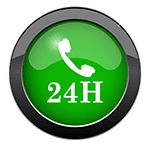 By Dr. Alex Jimenez
Additional Topics: Wellness
Overall health and wellness are essential towards maintaining the proper mental and physical balance in the body. From eating a balanced nutrition as well as exercising and participating in physical activities, to sleeping a healthy amount of time on a regular basis, following the best health and wellness tips can ultimately help maintain overall well-being. Eating plenty of fruits and vegetables can go a long way towards helping people become healthy.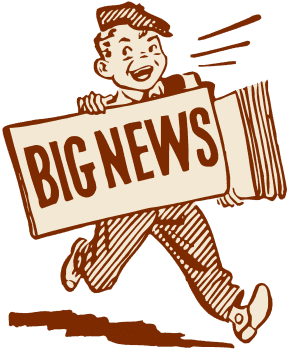 Advanced Chiropractic & Wellness Authority ⚕ Healthcare Educator • Injury, Sciatica Specialist • 915-850-0900 📞
We Welcome You 👊🏻.
Purpose & Passions: I am a Doctor of Chiropractic specializing in progressive, cutting-edge therapies and functional rehabilitation procedures focused on clinical physiology, total health, practical strength training, and complete conditioning. We focus on restoring normal body functions after neck, back, spinal and soft tissue injuries.
We use Specialized Chiropractic Protocols, Wellness Programs, Functional & Integrative Nutrition, Agility & Mobility Fitness Training and Rehabilitation Systems for all ages.
As an extension to effective rehabilitation, we too offer our patients, disabled veterans, athletes, young and elder a diverse portfolio of strength equipment, high-performance exercises and advanced agility treatment options. We have teamed up with the cities premier doctors, therapist and trainers to provide high-level competitive athletes the possibilities to push themselves to their highest abilities within our facilities.
We've been blessed to use our methods with thousands of El Pasoans over the last three decades allowing us to restore our patients' health and fitness while implementing researched non-surgical methods and functional wellness programs.
Our programs are natural and use the body's ability to achieve specific measured goals, rather than introducing harmful chemicals, controversial hormone replacement, un-wanted surgeries, or addictive drugs. We want you to live a functional life that is fulfilled with more energy, a positive attitude, better sleep, and less pain. Our goal is to ultimately empower our patients to maintain the healthiest way of living.
With a bit of work, we can achieve optimal health together, no matter the age or disability.
Join us in improving your health for you and your family.
It's all about: LIVING, LOVING & MATTERING! 🍎
Welcome & God Bless
EL PASO LOCATIONS
Central:
6440 Gateway East, Ste B
Phone: 915-850-0900
East Side:
11860 Vista Del Sol, Ste 128
Phone: 915-412-6677