Chiropractic Relieves: How can a body part you have probably never heard of hurt so BAD? This is a common question we hear from individuals suffering from sacroiliac joint pain.
The sacroiliac joint is formed by the sacrum and the ilium where they meet on either side of the lower back, with the purpose of connecting the spine to the pelvis. This small joint is one of the most durable parts of the human body, and it is responsible for a big job.
The unassuming little sacroiliac joint withstands the pressure of the upper body's weight pushing down on it, as well as pressure from the pelvis. It's basically the cushion between the torso and the legs. As such, it handles force from pretty much every angle.
While immensely strong and durable, this joint is not indestructible. Sacroiliac joint pain usually crops up as lower back pain, or pain in the legs or buttocks.
Weakness in these areas may also be present. The typical culprits in causing the sacroiliac joint to exhibit pain are traumatic injuries to the lower back, but more frequently develops over a longer period of time.
Sacroiliac joint pain is often misdiagnosed as soft tissue issues instead of the joint itself. Doctors may rule out other medical conditions before settling on a diagnosis that includes a sacroiliac joint problem.
If you have suffered an injury, a degenerative disease, or otherwise damaged the sacroiliac joint, there are treatments available to help manage pain, promote healing, and lessen the chances of recurrence. Here are a four helpful guidelines to assist in effectively handling sacroiliac joint pain.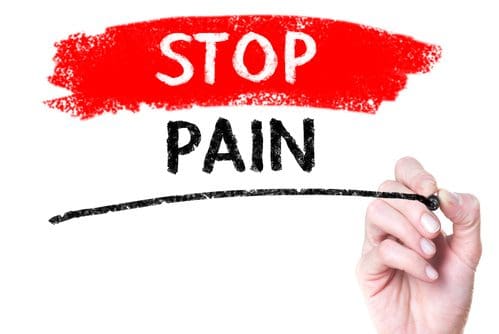 Chiropractic Relieves:
First, rest and ice the area. Avoid exaggerated movements of your lower back in order to relieve some of the body's pressure on the sacroiliac joint. Also apply ice wrapped in a towel periodically to soothe the area and minimize the pain.
A second way to handle sacroiliac pain is with therapeutic massage. Tightness around the joint is a common cause of discomfort and pain. Professional massage serves to loosen and relax the lower back, buttocks, and leg areas, offering relief from pain.
Third, consider chiropractic and seeing a chiropractor. Chiropractic relieves pain, treatment known as adjustments, not only provides great options for pain relief but also helps promote the healing process of this joint.
A chiropractor is specifically trained to guide you through several phases of care. They don't focus just on pain relief but are primarily interested in helping you fix the problem.
They're also very well trained in rehabilitation of the spine. This approach will help loosen the muscles surrounding the joint as well as strengthen them. This will decrease the risk of pain returning down the road.
Finally, in very rare cases, doctors will choose to apply an injection to the area to alleviate pain and inflamed tissue. Obviously, the injection won't fix the problem but may give the patient relief temporarily. Surgery is rarely a viable option.
If you show symptoms of sacroiliac pain, it's important to see a Doctor of Chiropractic so he or she can perform tests to correctly diagnose your condition. It could very well be another type of lower back problem. Remember chiropractic relieves, so quit suffering and give us a call!
Pregnancy & Chiropractic Care
Chiropractor & Functional Medicine Practitioner ⚕Injury & Sciatica Specialist • Author • Educator • 915-850-0900 📞
We Welcome You 👊🏻.
Purpose & Passions: I am a Doctor of Chiropractic specializing in progressive, cutting-edge therapies and functional rehabilitation procedures focused on clinical physiology, total health, practical strength training, and complete conditioning. We focus on restoring normal body functions after neck, back, spinal and soft tissue injuries.
We use Specialized Chiropractic Protocols, Wellness Programs, Functional & Integrative Nutrition, Agility & Mobility Fitness Training and Rehabilitation Systems for all ages.
As an extension to effective rehabilitation, we too offer our patients, disabled veterans, athletes, young and elder a diverse portfolio of strength equipment, high-performance exercises and advanced agility treatment options. We have teamed up with the cities premier doctors, therapist and trainers to provide high-level competitive athletes the possibilities to push themselves to their highest abilities within our facilities.
We've been blessed to use our methods with thousands of El Pasoans over the last three decades allowing us to restore our patients' health and fitness while implementing researched non-surgical methods and functional wellness programs.
Our programs are natural and use the body's ability to achieve specific measured goals, rather than introducing harmful chemicals, controversial hormone replacement, un-wanted surgeries, or addictive drugs. We want you to live a functional life that is fulfilled with more energy, a positive attitude, better sleep, and less pain. Our goal is to ultimately empower our patients to maintain the healthiest way of living.
With a bit of work, we can achieve optimal health together, no matter the age or disability.
Join us in improving your health for you and your family.
It's all about: LIVING, LOVING & MATTERING! 🍎
Welcome & God Bless
EL PASO LOCATIONS
Central:
6440 Gateway East, Ste B
Phone: 915-850-0900
East Side:
11860 Vista Del Sol, Ste 128
Phone: 915-412-6677