Fractures of the cervical spinous processes are considered to be rare injuries. Isolated spinous process fractures are even rarer instances, some of which are rare injuries in rare case reports. Approximately xixteen percent of isolated process fractures of the cervical spine involve more than one level. Isolated cervical spinous process fractures are in fact, commonly referred to as clay-shoveler's fractures.
The term "fracture" can be employed in medical scenarios that deal with a broken bone. This can vary from acute breaks to small fractures, or anything which will impact the integrity and stability of the bone.
Bone fractures could result from numerous distinct situations. Women in particular that suffer from osteoporosis or other conditions, or older people, may lose strength in their bones, making them more fragile and vulnerable to breaks and cracks, even with minimal impact. As the bones have not fully grown, young children are also vulnerable to bone fractures, particularly because they frequently participate in activities that heighten the risk of injury.
However, falls, automobile accidents, and also a number of other dangers can lead to bone fractures, and depending on the severity, these may often require a range of short and long-term treatment options.
What is a Clay Shoveler's Fracture?
A clay shoveler's fracture is an avulsion fracture of the spinous process. It happens with flexion of the head, like that reported with automobile accidents, diving, or even wrestling injuries. It also occurs with repeated stress caused by the pulling of the trapezius and rhomboid muscles on the cervical and thoracic spinous processes. Repetitive and forceful muscle contraction breaks the spinous process and pulls the avulsion segment away from the original spinous process.
A clay shovelers fracture commonly occurs from the cervical and upper thoracic spinous processes C6, C7, and T1. The avulsion and fractures are caused by damage or injury from direct blows to the base of the neck. This is usually a stable fracture and doesn't create any additional deficits.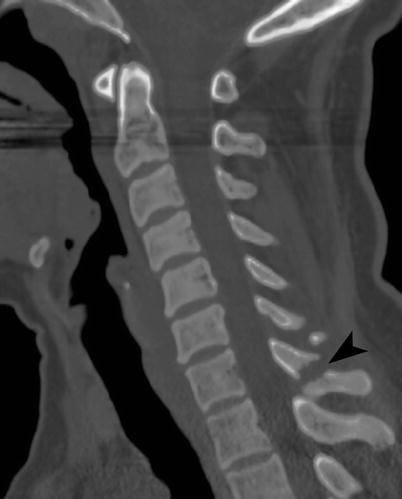 X-ray examination of the spine can help diagnose a clay-shoveler's fracture. On the lateral side (side view) x-rays, an oblique radiolucent fracture line could be seen through the base of the spinous process. It's more likely to maintain the trunk or distal tip of the lower cervical and upper thoracic spinous process. Serrated edges or rough margins are generally seen with the fractures, which distinguishes it from nonunion of this secondary growth centre of the process. Additionally, bones from the head and neck would not be displaced or have the serrated margins. The distal portion of the fractured spinous process is often displaced downward (caudally or poor). This is due to the pull on the avulsion segment of bone.
Chiropractic Care for Clay Shoveler's Fractures
Chiropractors can help alleviate some of the long-term and immediate concerns associated with bone fractures, such as clay shoveler's fractures. A chiropractor may not perform treatment procedures to the fracture until the damage or injury has started to heal and inflammation is reduced. A chiropractor can help with compression techniques which are beneficial in maintaining the bone in place for healing. A chiropractor may also advocate wellness techniques, such as appropriate diet, and this will optimize the body's ability to restore its original health and wellness. Chiropractors may also educate a patient on a variety of exercises and stretches to reduce the likelihood of complications and which, if done properly and at fixed intervals, will promote quicker recovery.
The advantages of seeing a chiropractor for wellness and health are many and well documented, but chiropractors are particularly effective as first line and treatment practitioners for bone fractures of any sort. When many kinds of fractures and acute breaks may require immediate therapy, a chiropractor can help rebuild strength and ensure proper recovery, which makes the chiropractic procedure an excellent cure and ensuring long-term good health.
The scope of our information is limited to chiropractic and spinal injuries and conditions. To discuss options on the subject matter, please feel free to ask Dr. Jimenez or contact us at 915-850-0900 .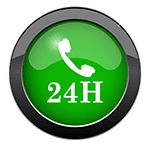 By Dr. Alex Jimenez
Additional Topics: Automobile Accident Injuries
Whiplash, among other automobile accident injuries, are frequently reported by victims of an auto collision, regardless of the severity and grade of the accident. The sheer force of an impact can cause damage or injury to the cervical spine, as well as to the rest of the spine. Whiplash is generally the result of an abrupt, back-and-forth jolt of the head and neck in any direction. Fortunately, a variety of treatments are available to treat automobile accident injuries.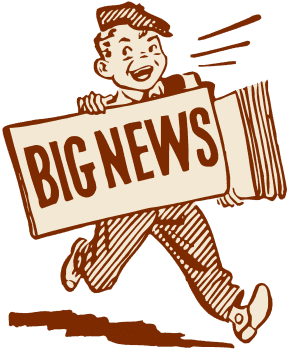 Chiropractor & Functional Medicine Practitioner ⚕Injury & Sciatica Specialist • Author • Educator • 915-850-0900 📞
We Welcome You 👊🏻.
Purpose & Passions: I am a Doctor of Chiropractic specializing in progressive, cutting-edge therapies and functional rehabilitation procedures focused on clinical physiology, total health, practical strength training, and complete conditioning. We focus on restoring normal body functions after neck, back, spinal and soft tissue injuries.
We use Specialized Chiropractic Protocols, Wellness Programs, Functional & Integrative Nutrition, Agility & Mobility Fitness Training and Rehabilitation Systems for all ages.
As an extension to effective rehabilitation, we too offer our patients, disabled veterans, athletes, young and elder a diverse portfolio of strength equipment, high-performance exercises and advanced agility treatment options. We have teamed up with the cities premier doctors, therapist and trainers to provide high-level competitive athletes the possibilities to push themselves to their highest abilities within our facilities.
We've been blessed to use our methods with thousands of El Pasoans over the last three decades allowing us to restore our patients' health and fitness while implementing researched non-surgical methods and functional wellness programs.
Our programs are natural and use the body's ability to achieve specific measured goals, rather than introducing harmful chemicals, controversial hormone replacement, un-wanted surgeries, or addictive drugs. We want you to live a functional life that is fulfilled with more energy, a positive attitude, better sleep, and less pain. Our goal is to ultimately empower our patients to maintain the healthiest way of living.
With a bit of work, we can achieve optimal health together, no matter the age or disability.
Join us in improving your health for you and your family.
It's all about: LIVING, LOVING & MATTERING! 🍎
Welcome & God Bless
EL PASO LOCATIONS
Central:
6440 Gateway East, Ste B
Phone: 915-850-0900
East Side:
11860 Vista Del Sol, Ste 128
Phone: 915-412-6677