The thyroid gland is a butterfly-shaped organ located in the base of the neck. It's in charge of releasing essential thyroid hormones which control the body's metabolism, the way the body uses energy. The thyroid gland's hormones regulate vital body functions, such as breathing, heart rate, central and peripheral nervous systems, body temperature and more.
What causes autoimmune thyroid disease?
As essential as the thyroid gland is, however, the body's own immune system can sometimes malfunction and attack this important endocrine organ, ultimately affecting its function. Autoimmune thyroid diseases, like Hashimoto's thyroid disease and Graves' disease, have been on the rise in the United States. While the diagnosis of thyroid disease has increased, many doctors still don't know the cause of the issue, but these have been linked to several factors.
Environmental Factors for AITD
A number of environmental factors have been associated with the development and growth  of autoimmune thyroid disease in individuals, including iodine intake and selenium deficiency as well as pollutants like tobacco smoke, infectious diseases, particular medications, and physical and emotional stress. Herein, we focus on the causes that are preventable. It's also suggested that, in addition to genetics, some variables can also be important to the development of AITDs, such as growth spurts in childhood, puberty, pregnancy, menopause, aging, and sex.
Iodine Intake
Dietary iodine plays a significant part in the presence of autoimmune thyroid diseases. Epidemiological studies have indicated that increases in AITDs occur in parallel with increases in the consumption of dietary iodine and that AITDs are common in areas of iodine sufficiency than of deficiency. Chronic autoimmune thyroiditis is common in countries with a low iodine intake, according to research statistics.
The thyroid gland requires the right amount of iodine in order to perform it's everyday functions. Thyroid issues are caused by either too much or too little iodine intake. Decreased levels of iodine brings the adaptive immune mechanisms of the thyroid into action, but despite this natural solution, iodine deficiency disorders may result. Too much iodine can also affect the thyroid. Immune mechanisms of the thyroid associated with increased levels of iodine include diminished trapping of iodide by the thyroid gland and iodide organification. In experimental thyroid disease studies, Tg epitopes were discovered, including some containing conformational epitopes as well as some iodine and hormones. Increasing the iodination of Tg makes the protein more antigenic Optimally, the iodine intake of a population should be kept inside a relatively narrow interval that prevents iodine ailments, but avoid it being too high.
The mechanism of action of iodine intake in contributing to autoimmune thyroid disease isn't apparent. Iodine may stimulate B lymphocytes to increase the creation of immunoglobulin and so induce AITDs by enhancing the activity of lymphocytes which have been primed by thyroid-specific antigens. Iodine may enhance the antigen-presenting capacities of macrophages, resulting in enhanced lymphocyte stimulation and increased activity. Additionally, a high iodine intake increases the content of the Tg molecule. Lastly, iodine may cause issues by turning normal thyrocytes that are genetically predisposed to thyroid follicular cells to become APCs and thus potentiate AITDs.
Selenium Deficiency
The next factor which plays a significant part in the presence as well as the progression of autoimmune thyroid disease is the trace component selenium, or Se. Selenium is a constituent of selenoproteins (SePs), in which it is incorporated as selenocysteine. Relevant actions of Se and SePs consist of antioxidant effects, proper operation of the immune system, antiviral effects, influence on fertility, and a beneficial effect on disposition.
Selenium deficiency is considered to be involved in the pathogenesis of autoimmune thyroid disease by lengthening the duration and exacerbating the severity of the illness; these effects might occur via activity of this SeP glutathione peroxidase, which leads to an alteration of hydrogen peroxide within the body. Another class of SePs are the selenodeiodonases D1 and D2, that are accountable for producing exceptionally T3 through 5 -deiodination in extrathyroidal tissues. Deficiencies and combined Se contribute to cretinism. Adequate Se nutrition protects the thyroid gland from harm from excess iodine exposure and supports metabolism and effi-cient thyroid hormone synthesis. In areas having acute combined de-ficiencies of Se and potassium, it is compulsory to normalize the Se supply before the initiation of supplementa-tion that is potassium to prevent hypothyroidism.
In celiac disease, the inability to absorb Se may modu-late SeP gene expression and promote intestinal mucosal damage, and this deficiency could additionally predis-pose to complications such as AITDs. Derumeaux et al. found that between selenium status and thyroid gland as well as echo-structure in adults and reasoned that Se may protect against autoimmune thyroid disease. Duntas et al. found effects when treating patients with autoimmune thyroid disease for 6 weeks because of its ability using selenomethionine. In the category treated with LT4 together with Se, these effects were prominent after 6 months of therapy. A majority of the patients reported an improvement in well-being.
The scope of our information is limited to chiropractic and spinal injuries and conditions. To discuss options on the subject matter, please feel free to ask Dr. Jimenez or contact us at 915-850-0900 .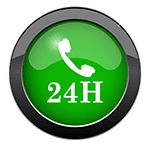 By Dr. Alex Jimenez
Additional Topics: Wellness
Overall health and wellness are essential towards maintaining the proper mental and physical balance in the body. From eating a balanced nutrition as well as exercising and participating in physical activities, to sleeping a healthy amount of time on a regular basis, following the best health and wellness tips can ultimately help maintain overall well-being. Eating plenty of fruits and vegetables can go a long way towards helping people become healthy.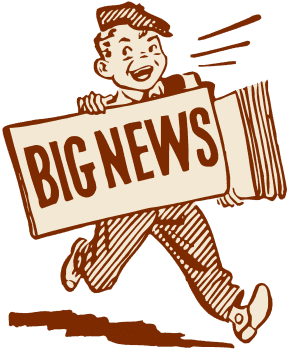 Chiropractor & Functional Medicine Practitioner ⚕Injury & Sciatica Specialist • Author • Educator • 915-850-0900 📞
We Welcome You 👊🏻.
Purpose & Passions: I am a Doctor of Chiropractic specializing in progressive, cutting-edge therapies and functional rehabilitation procedures focused on clinical physiology, total health, practical strength training, and complete conditioning. We focus on restoring normal body functions after neck, back, spinal and soft tissue injuries.
We use Specialized Chiropractic Protocols, Wellness Programs, Functional & Integrative Nutrition, Agility & Mobility Fitness Training and Rehabilitation Systems for all ages.
As an extension to effective rehabilitation, we too offer our patients, disabled veterans, athletes, young and elder a diverse portfolio of strength equipment, high-performance exercises and advanced agility treatment options. We have teamed up with the cities premier doctors, therapist and trainers to provide high-level competitive athletes the possibilities to push themselves to their highest abilities within our facilities.
We've been blessed to use our methods with thousands of El Pasoans over the last three decades allowing us to restore our patients' health and fitness while implementing researched non-surgical methods and functional wellness programs.
Our programs are natural and use the body's ability to achieve specific measured goals, rather than introducing harmful chemicals, controversial hormone replacement, un-wanted surgeries, or addictive drugs. We want you to live a functional life that is fulfilled with more energy, a positive attitude, better sleep, and less pain. Our goal is to ultimately empower our patients to maintain the healthiest way of living.
With a bit of work, we can achieve optimal health together, no matter the age or disability.
Join us in improving your health for you and your family.
It's all about: LIVING, LOVING & MATTERING! 🍎
Welcome & God Bless
EL PASO LOCATIONS
Central:
6440 Gateway East, Ste B
Phone: 915-850-0900
East Side:
11860 Vista Del Sol, Ste 128
Phone: 915-412-6677