Ergonomics is a scientific discipline that's been in existence for many years. Keeping their work environments safe and efficient and traditionally concerned with factory workers, ergonomic professionals have expanded their work to include all types of workers from laborers to seniors to office workers & students.
In addition, it looks for means to adjust our environment to lower the risks of illness and harm, enhance productivity, and improve the caliber of our work life.
The Goals of Ergonomics
The profession of ergonomics has two main concentrations (which frequently overlap):
1. Industrial ergonomics – occasionally called work-related biomechanics – is concerned with the physical aspects of work including force, position, and repetitive movements.
2. Human factors ergonomics looks as the psychological features of work like mental anxiety and decision-making.
The aims of ergonomics contain the following:
Reduce work-related injury and illness
Help include workers' compensation costs for companies
Enhance the standard of work
Reduce absenteeism
Help companies comply with government regulations regarding work surroundings
Ergonomics professionals include:
Engineers
Security professionals
Industrial hygienists
Physical therapists
Occupational therapists
Nurse practitioners
Chiropractors
Occupational doctors
How Ergonomics Enhances Work & Safety
The association between work injury and illness is old. It is even believed that Ancient Man concerned himself with developing the right tools that allowed for the efficiency and least amount of distress.
Now, we continue to look for ways to boost the relationship between our "tools" and our jobs. One means to do that is to look at the risk factors in the workplace. These are able to be divided into 3 areas: physical characteristics, environmental features, and workplace hazards.
1. Physical Characteristics Of Work:
Bearing
Drive
Repetition
Duration
Recovery time
Velocity/acceleration
Heavy exertion that is dynamic
2. Segmental Vibration Environmental Characteristics Of Work:
Heat
Cold
Lighting
Sound
Entire body vibration
3. Workplace Dangers:
Physical pressure
Mental pressure
Workload
Hours (shifts, overtime)
Slips and falls
Fire
Exposure hazards (electrical, chemical, biological, radiation)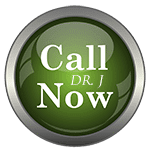 Chiropractor & Functional Medicine Practitioner ⚕Injury & Sciatica Specialist • Author • Educator • 915-850-0900 📞
We Welcome You 👊🏻.
Purpose & Passions: I am a Doctor of Chiropractic specializing in progressive, cutting-edge therapies and functional rehabilitation procedures focused on clinical physiology, total health, practical strength training, and complete conditioning. We focus on restoring normal body functions after neck, back, spinal and soft tissue injuries.
We use Specialized Chiropractic Protocols, Wellness Programs, Functional & Integrative Nutrition, Agility & Mobility Fitness Training and Rehabilitation Systems for all ages.
As an extension to effective rehabilitation, we too offer our patients, disabled veterans, athletes, young and elder a diverse portfolio of strength equipment, high-performance exercises and advanced agility treatment options. We have teamed up with the cities premier doctors, therapist and trainers to provide high-level competitive athletes the possibilities to push themselves to their highest abilities within our facilities.
We've been blessed to use our methods with thousands of El Pasoans over the last three decades allowing us to restore our patients' health and fitness while implementing researched non-surgical methods and functional wellness programs.
Our programs are natural and use the body's ability to achieve specific measured goals, rather than introducing harmful chemicals, controversial hormone replacement, un-wanted surgeries, or addictive drugs. We want you to live a functional life that is fulfilled with more energy, a positive attitude, better sleep, and less pain. Our goal is to ultimately empower our patients to maintain the healthiest way of living.
With a bit of work, we can achieve optimal health together, no matter the age or disability.
Join us in improving your health for you and your family.
It's all about: LIVING, LOVING & MATTERING! 🍎
Welcome & God Bless
EL PASO LOCATIONS
Central:
6440 Gateway East, Ste B
Phone: 915-850-0900
East Side:
11860 Vista Del Sol, Ste 128
Phone: 915-412-6677