A worker's compensation lawyer from El Paso can can assist injured workers in various ways, engaging in pursuing compensation and settlement for victims under the proper statute and appropriate methods. For instance, an El Paso worker's compensation attorney can help ensure that federal government employees who've been injured or have aggravated a previously existing condition on the job can recover under federal law.
The federal worker's compensation program under federal law provides compensation to injured federal government workers, such as postal service workers, after they've suffered harm on the job while they are employed with the federal government and it is administered by the Department of Labor. The Department of Labor also administers the Longshore and Harbor Workers' Compensation Act, abbreviated as LHWCA, which provides compensation to longshoremen and other workers in the case that they've experienced an injury or developed a condition while on the job. If you are an El Paso County resident employed by the federal government and you have suffered a work setting injury, you should contact an El Paso work accident lawyer to discuss your rights today.
The U.S. Department of Labor claims office serving the El Paso area is located at:
U.S. Department of Labor, OWCP
525 South Griffin Street, Room 407
Dallas, TX 75202
(972) 850-2409
Workforce Solutions
300 E Main Street
El Paso, TX 79901-1372
(915) 313-3000 [Ext. 3023]
What to do Without Worker's Compensation Insurance?
Normally, Texas law doesn't need employers to implement workers' compensation coverage. Those employers who withdraw from their respective state's worker's compensation system are referred to as non-subscribers. If such is the case, employers can be sued directly under what is known as a non- subscriber claim. A non-subscriber claim is commonly identified as a powerful type of injury claim because through this process, the employer gives up their right to assert any fault on the part of the injured employee, also referred to as the plaintiff, and can also be sued for the work-related injury. Employees in the El Paso area who work for non-subscriber employers may sue for personal injury, in court or through arbitration. Non-subscriber claims are conducted directly against the employer due to their negligence in the workplace, however, if you work for a non-subscriber, you have broader chances, in terms of your right, to receive proper medical care and compensation for lost wages and for any disabilities you may have suffered, in addition to your right to introduce a direct personal injury claim for employer negligence.
Contact an El Paso worker's compensation lawyer or other El Paso County worker's compensation attorney today for advice regarding an injury which may have occurred during the allotted time of employment with a non-subscriber employer.
Contacting an El Paso Worker's Compensation Attorney
If a person has experienced an injury related to their current job, it's important for the individual not to hesitate and contact a qualified El Paso work accident attorney who can help them begin the process of their claim and gain the proper compensation and settlement they deserve. People suffer job injuries on a daily basis, many times causing them to not only experience pain and discomfort, but also lost wages and often physical disability. The worker's compensation lawyers in El Paso, Texas are initially accepted to practice before state and federal courts in the state, nonetheless, fundamentally, they are qualified and experienced handling a variety of worker's compensation claims. A professional El Paso or El Paso County, Texas Worker's Comp lawyer may be able to speed up the legal process and help you get your money faster and without further issues or confusion.
Work related injuries fall basically into two categories:
Injuries where there is, or should be, workmen's compensation or worker's compensation insurance; or
Injuries where there is no worker's compensation (Maritime Injuries & FELA Railroad Injuries).
Worker's compensation laws in the state of Texas offers injured workers several types of income and medical benefits in El Paso. Under state law, the employer's insurance company is required to pay the affected individual for these medical benefits as well as for all required treatment to compensate them for any lost wages as a result of the injury at the job. Unfortunately, some insurance companies will commonly seek to deny hardworking individuals their worker's compensation benefits. This is the well-known process that insurance companies turn to to gain profit: they collect insurance premiums while refusing to pay out benefits whenever possible. A qualified and experienced El Paso, Texas worker's compensation attorney has the skills and knowledge to fight the insurance companies to get you the money you deserve.
Specifically, an El Paso Worker's Comp lawyer can help individuals in the following ways:
They will aim to provide you with the highest monetary compensation under the law.
Are in charge of investigating the circumstance regarding the individual's injury to determine whether it will be in their best interest to pursue any other course of action or claims aside from collecting worker's compensation, for instance, if the individual should follow through and sue their employer for further damage or injury and pursue a third party claim against someone other than the employer or against coworkers the negligence in causing injury.
Ensure that you receive proper medical care and appropriately maintain records of your injuries and treatment.
Get a second opinion or help you determine whether a doctor is acting to benefit the insurance company instead of the individual's benefits.
Help you increase the amount of your worker's compensation checks in the case that the total has been incorrectly calculated by an insurance company.
Protect your job during the time of your disability so you don't find yourself unemployed after your recovery.
They will help complete and file all worker's compensation records needed by the Department of Worker's Compensation, to begin receiving payments.
Serve as liaison between adjusters, employers, medical personnel/doctors, and government employees to speed up the time in which the individual receives their money.
Deadline to File for Worker's Compensation Benefits
In Texas, injured employees have only one year to file their workers' compensation claims from the date on which the injury occurred. If the injury is an occupational disease, or one sustained over a period of time, then the one-year limitations period begins to run when the employee knew or should have known of the employment-related disease.
Because you only have one year to file a worker's compensation claim, it is essential to contact a worker's compensation attorney near you who can immediately help you begin the process
TEXAS DIVISION OF WORKERS' COMPENSATION CONTACT INFORMATION
El Paso Injured Employee Hotline:
(800) 252-7031
[email protected]
Designated Doctor Scheduling:
(512) 804-4380
[email protected]
Medical Fee Dispute Resolution
(512) 804-4812
In addition, if the individual would like to report a workplace safety violation discovered in connection with their injury, the following phone numbers and e-mail addresses may be useful:
Workplace Safety
[email protected]
Workplace Safety – Accident Prevention Services
(512) 804-4626 | [email protected]
Workplace Safety – Approved Professional Source Program
[email protected]
Workplace Safety – Bureau of Labor Statistics
Survey of Occupational Injuries and Illnesses
(866) 237-6405
Workplace Safety – OSHCON
(800) 687-7080 | [email protected]
Workplace Safety – Resource Center
[email protected]
Workplace Safety – Safety Violations Hotline
(800) 452-9595 | [email protected]
El Paso Job Injury Attorneys Serve El Paso and Surrounding Cities
Serving clients throughout Western Texas, including Anthony, Belen, Borderland, Buena Vista, Buford, Butterfield, Canutillo, Chaparral, Clint, El Paso, Ft. Bliss, Horizon City, Loma Terrace, Prado Verde, Santa Martina, Socorro, Sparks, Vinton, Westway, and other communities in El Paso County.
For more information, please feel free to ask Dr. Jimenez or contact us at 915-850-0900 .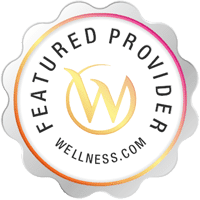 By Dr. Alex Jimenez
Additional Topics: Headache After Auto Injury
After being involved in an automobile accident, the sheer force of the impact can cause damage or injury to the body, primarily to the structures surrounding the spine. Whiplash is a common result of an auto collision, affecting the bones, muscles, tendons, ligaments and other tissues around it, causing symptoms such as head pain. Headaches are a common symptom after an automobile accident, which may require immediate medical attention to determine its source and follow through with treatment.
Advanced Chiropractic & Wellness Authority ⚕ Healthcare Educator • Injury, Sciatica Specialist • 915-850-0900 📞
We Welcome You 👊🏻.
Purpose & Passions: I am a Doctor of Chiropractic specializing in progressive, cutting-edge therapies and functional rehabilitation procedures focused on clinical physiology, total health, practical strength training, and complete conditioning. We focus on restoring normal body functions after neck, back, spinal and soft tissue injuries.
We use Specialized Chiropractic Protocols, Wellness Programs, Functional & Integrative Nutrition, Agility & Mobility Fitness Training and Rehabilitation Systems for all ages.
As an extension to effective rehabilitation, we too offer our patients, disabled veterans, athletes, young and elder a diverse portfolio of strength equipment, high-performance exercises and advanced agility treatment options. We have teamed up with the cities premier doctors, therapist and trainers to provide high-level competitive athletes the possibilities to push themselves to their highest abilities within our facilities.
We've been blessed to use our methods with thousands of El Pasoans over the last three decades allowing us to restore our patients' health and fitness while implementing researched non-surgical methods and functional wellness programs.
Our programs are natural and use the body's ability to achieve specific measured goals, rather than introducing harmful chemicals, controversial hormone replacement, un-wanted surgeries, or addictive drugs. We want you to live a functional life that is fulfilled with more energy, a positive attitude, better sleep, and less pain. Our goal is to ultimately empower our patients to maintain the healthiest way of living.
With a bit of work, we can achieve optimal health together, no matter the age or disability.
Join us in improving your health for you and your family.
It's all about: LIVING, LOVING & MATTERING! 🍎
Welcome & God Bless
EL PASO LOCATIONS
Central:
6440 Gateway East, Ste B
Phone: 915-850-0900
East Side:
11860 Vista Del Sol, Ste 128
Phone: 915-412-6677