Fibromyalgia is a widely misunderstood and sometimes misdiagnosed chronic condition, commonly characterized by widespread muscle pain, fatigue, concentration issues, and sleep problems.
According to the National Fibromyalgia Association, it affects an estimated 10 million people, mainly women, in the United States alone. The severity of fibromyalgia symptoms can vary from one person to the next and may fluctuate even in a single individual, depending on such factors as time of day or the weather. Because it is a chronic condition, in most cases fibromyalgia symptoms never disappear entirely. The good news is that fibromyalgia isn't progressive or life-threatening, and treatments can help alleviate many symptoms.
Fibromyalgia: The Symptoms
The symptoms of fibromyalgia and their severity vary widely, although pain and fatigue are nearly always present. Major symptoms of fibromyalgia include:
Pain. Some fibromyalgia patients report discomfort in one or more specific areas of their body, while others may experience overall pain in their muscles, ligaments, and tendons. Certain areas, such as the back of the head, upper back and neck, elbows, hips, and knees may be particularly sensitive to touch or pressure and are described clinically as tender points. The degree and type of pain can range from aching, tenderness, and throbbing to sharper shooting and stabbing sensations. Intense burning, numbness, and tingling may also be present.
Fatigue. If you've ever been knocked off your feet by a bad case of the flu, you have a general idea of how tired some people with fibromyalgia can feel. Though some fibromyalgia patients experience only mild fatigue, many report feeling completely drained of energy, both physically and mentally, to the point that exhaustion interferes with all daily activities.
Memory problems. Difficulty concentrating and remembering are common cognitive symptoms in people with fibromyalgia.
Sleep disturbances. Research has shown that the deepest stages of sleep in patients with fibromyalgia are constantly interrupted by bursts of brain activity, causing feelings of exhaustion even after a seemingly good night's rest. Other problems such as sleep apnea, restless legs syndrome, and teeth grinding (bruxism) are also common.
Irritable bowel syndrome (IBS). Symptoms of IBS, including diarrhea, constipation, abdominal pain, and bloating, are present in many people with fibromyalgia.
Other common symptoms
Headaches, migraines, and facial pain
Depression, anxiety, or mood changes
Painful menstrual periods
Dizziness
Dry mouth, eyes, and skin
Heightened sensitivity to noise, odors, bright lights, and touch
The following factors can worsen the symptoms of fibromyalgia:
Changes in weather (too cold or too humid)
Too much or too little exercise
Too much or too little rest
Stress and anxiety
Depression
Some patients also report that pain and stiffness are worse in the morning.
Causes of Fibromyalgia
While the exact cause of fibromyalgia remains a mystery, doctors do know that patients with the disorder experience an increased sensation of pain due to a glitch in the central nervous system's processing of pain information. Studies have shown that people also have certain physiological abnormalities, such as elevated levels of certain chemicals called nuerotransmitters that help transmit pain signals (thus amplifying, or "turning up," the signals in the brain's pain-processing areas).
In some cases, an injury or trauma, especially to the cervical spine, or a bacterial or viral illness, may precede a diagnosis of fibromyalgia. This has caused researchers to speculate that infections may be triggers as well.
Fibromyalgia Risk Factors
A number of factors can increase the odds that you may develop this painful condition. These include:
Gender. Fibromyalgia is more common among women than men.
Age. Symptoms usually appear during middle age, but can also manifest in children and older adults.
History of rheumatic disease. People who have been diagnosed with a rheumatic disorder — chronic inflammatory conditions — such as rheumatoid arthritis and lupus are at increased risk of also developing fibromyalgia.
Family history. Having a relative who suffers from the condition puts you at increased risk.
Sleep problems. Doctors aren't sure whether sleep disturbances are a cause or a symptom of fibromyalgia — but sleep disorders, including restless legs syndrome and sleep apnea have been cited as possible fibromyalgia triggers.
Sourced through Scoop.it from: www.everydayhealth.com
Fibromyalgia is a condition which causes chronic symptoms of widespread pain. Although it's been recorded to affect millions of people, it's still largely misunderstood and often misdiagnosed among the medical field. Referred to as a condition without cure, the symptoms can be managed with proper care.
For more information, please feel free to ask Dr. Jimenez or contact us at 915-850-0900 .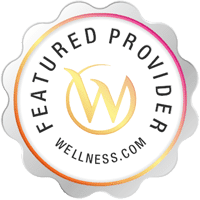 Chiropractor & Functional Medicine Practitioner ⚕Injury & Sciatica Specialist • Author • Educator • 915-850-0900 📞
We Welcome You 👊🏻.
Purpose & Passions: I am a Doctor of Chiropractic specializing in progressive, cutting-edge therapies and functional rehabilitation procedures focused on clinical physiology, total health, practical strength training, and complete conditioning. We focus on restoring normal body functions after neck, back, spinal and soft tissue injuries.
We use Specialized Chiropractic Protocols, Wellness Programs, Functional & Integrative Nutrition, Agility & Mobility Fitness Training and Rehabilitation Systems for all ages.
As an extension to effective rehabilitation, we too offer our patients, disabled veterans, athletes, young and elder a diverse portfolio of strength equipment, high-performance exercises and advanced agility treatment options. We have teamed up with the cities premier doctors, therapist and trainers to provide high-level competitive athletes the possibilities to push themselves to their highest abilities within our facilities.
We've been blessed to use our methods with thousands of El Pasoans over the last three decades allowing us to restore our patients' health and fitness while implementing researched non-surgical methods and functional wellness programs.
Our programs are natural and use the body's ability to achieve specific measured goals, rather than introducing harmful chemicals, controversial hormone replacement, un-wanted surgeries, or addictive drugs. We want you to live a functional life that is fulfilled with more energy, a positive attitude, better sleep, and less pain. Our goal is to ultimately empower our patients to maintain the healthiest way of living.
With a bit of work, we can achieve optimal health together, no matter the age or disability.
Join us in improving your health for you and your family.
It's all about: LIVING, LOVING & MATTERING! 🍎
Welcome & God Bless
EL PASO LOCATIONS
Central:
6440 Gateway East, Ste B
Phone: 915-850-0900
East Side:
11860 Vista Del Sol, Ste 128
Phone: 915-412-6677