Fibromyalgia is a widespread condi­tion. Some investigators estimate as many as 2% of the general population in the United States suffers from FM, with women affected 10 times more than men.1 With the combination of symptoms faced by the FM patient, finding the solution to this problem is a tough task.
Medical science is yet to discover the cause for this condition. Because there are so many different symptoms associated with fibromyalgia, there are just as many theories for what causes it. Since those with FM often experience an altered mood – such as depression – many experts focus on the psychologi­cal aspect of the disease. Others feel that FM is more a physiological entity, and has its origins in physical trauma or chronic postural alterations. Some suggest that FM is a central nervous system disorder, with imbalances in neurochemicals – since those with FM are hypersensitive to even the slightest stimuli. They often have a pain response to normally non-painful pressure or activity. It's not out of the question that a combination of psycho­logical and physical triggers can result in the onset of many of FM symptoms.
Chiropractors often offer their skills to FM patients, hoping to relieve some of their symptoms. In fact, evidence suggests that those with FM consult with chiropractors quite regularly. According to a study conducted at a tertiary Mayo Clinic, 37% of the 300+ FM patients surveyed had visited a chiropractor in the previous 6 months.
But does chiropractic work for them? Some recent studies indicate it does. In one example, chiropractors surveyed FM patients before, during and after a series of treatments to see if they responded favorably to chiroprac­tic adjustments combined with a specific soft tissue technique known as ischemic compression. In this prelimi­nary study, 60% of the subjects who were treated with this protocol experi­enced a significant improvement – with respect to pain reduction, improved sleep and decreased fatigue. What was especially encouraging was the improvements were reported to be maintained in a 1-month follow up.3 Although pure scientific research on the chiropractic treatment of fibromyal­gia is lacking, some early studies are showing that chiropractors could help improve these patients' quality of life.4 Chiropractors are trained as neuromus­culoskeletal specialists, and one of the main focuses of chiropractic care is the positive effects it can have on a person's nervous system. Since all information from the outside world is collected and analyzed by the nervous system, it's logical to assume that if a person with FM is sensitive to a stimulus that others are not, there may be something wrong with this system.
Vertebral subluxations are focal areas of spinal restriction and/or malposition. When present, these lesions can not only irritate the nerves that exit the spine (peripheral nervous system), but the irritation caused by subluxations will also feed back into the brain (central nervous system). Information from the joints of the spine is passed on to an important structure in the brain called the cerebellum. This part of the brain has been known traditionally to be important for body awareness, balance and coordination. However, more recent studies have shown the cerebellum to be intimately involved with maintaining proper cognitive function and playing a significant role in emotional stability. Therefore, irritation of the joints in the spine caused by vertebral subluxation may be linked to any of the symptoms associ­ated with fibromyalgia.
More studies are needed to show the positive effects that chiropractors can have with FM patients. However, having chiropractic care alongside other traditional treatment methods (including exercise, massage techniques and cognitive behavioral therapy5) is likely to give these patients a better chance for recovery.
Sourced through Scoop.it from: www.upchiro.com
Fibromyalgia is a chronic disorder involving widespread pain and sensitivity in the entire musculoskeletal system. In addition to pain, patients also report long-term fatigue, and/or disturbed sleep and mood. Other disorders commonly associated with FM may include: irritable bowel syndrome, TMJ pain and dysfunction, psychological condi­tions and some autoimmune diseases.
For more information, please feel free to ask Dr. Jimenez or contact us at 915-850-0900 .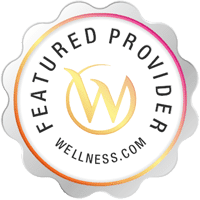 Chiropractor & Functional Medicine Practitioner ⚕Injury & Sciatica Specialist • Author • Educator • 915-850-0900 📞
We Welcome You 👊🏻.
Purpose & Passions: I am a Doctor of Chiropractic specializing in progressive, cutting-edge therapies and functional rehabilitation procedures focused on clinical physiology, total health, practical strength training, and complete conditioning. We focus on restoring normal body functions after neck, back, spinal and soft tissue injuries.
We use Specialized Chiropractic Protocols, Wellness Programs, Functional & Integrative Nutrition, Agility & Mobility Fitness Training and Rehabilitation Systems for all ages.
As an extension to effective rehabilitation, we too offer our patients, disabled veterans, athletes, young and elder a diverse portfolio of strength equipment, high-performance exercises and advanced agility treatment options. We have teamed up with the cities premier doctors, therapist and trainers to provide high-level competitive athletes the possibilities to push themselves to their highest abilities within our facilities.
We've been blessed to use our methods with thousands of El Pasoans over the last three decades allowing us to restore our patients' health and fitness while implementing researched non-surgical methods and functional wellness programs.
Our programs are natural and use the body's ability to achieve specific measured goals, rather than introducing harmful chemicals, controversial hormone replacement, un-wanted surgeries, or addictive drugs. We want you to live a functional life that is fulfilled with more energy, a positive attitude, better sleep, and less pain. Our goal is to ultimately empower our patients to maintain the healthiest way of living.
With a bit of work, we can achieve optimal health together, no matter the age or disability.
Join us in improving your health for you and your family.
It's all about: LIVING, LOVING & MATTERING! 🍎
Welcome & God Bless
EL PASO LOCATIONS
Central:
6440 Gateway East, Ste B
Phone: 915-850-0900
East Side:
11860 Vista Del Sol, Ste 128
Phone: 915-412-6677