Sleep problems are one of the most common complaints among people with fibromyalgia and chronic fatigue syndrome. With both conditions, poor sleep is a major source of intensified symptoms.
Regardless of the number of hours slept, sleep is usually not restorative, meaning that people wake up tired rather than refreshed. This is likely due to an insufficient amount of the deepest and most restorative type of sleep, called delta sleep. When healthy volunteers in a research experiment were deprived of delta sleep, they developed symptoms of fibromyalgia in a few days: fatigue, cognitive difficulties, irritability and muscle aches.
Other sleep problems include:
Difficulty getting to sleep
Frequent awakenings or waking early
Phase shifting (hard to fall asleep until early morning hours)
Oversleeping (8 to 10 hours is ideal)
Vivid dreams
Feeling "tired but wired" (feel exhausted but mind is racing)
Restless legs
Periodic leg movements
In addition, many people with CFS and FM experience intensified fatigue, achiness and mental fogginess that lasts one to two hours after rising. In addition to sleep problems due to CFS and FM, a majority of people with the two conditions experience sleep disorders such as sleep apnea and restless legs syndrome.
Addressing sleep problems is a good initial focus for symptom management because treating sleep can both improve quality of life and reduce other symptoms. Sleep management plans usually include a combination of strategies from three categories:
Sleep environment and habits
Medications
Sleep disorders
Sleep Environment and Habits
Most people with CFS/FM can improve their sleep by changing their sleep habits and their sleep environment, matching a solution to a problem. Common problems include:
Irregular hours for going to bed or getting up / no schedule
Noisy environment (including snoring by sleeping partner)
Lack of control over light and temperature
Uncomfortable bed
Tension and worry
Not allowing time to wind down
Eating or drinking caffeinated products too close to bedtime
A starting point for better sleep is to address these and other aspects of your sleep hygiene.
Sourced through Scoop.it from: www.cfidsselfhelp.org
When you're experiencing symptoms of widespread pain as a result of fibromyalgia, getting a good night's rest can be difficult. Aside from following through with treatment procedures to manage the pain and discomfort an individual may feel, getting proper sleep can also help reduce the symptoms. Following several of the above recommendations can help those affected with fibromyalgia, achieve a bountiful slumber.
For more information, please feel free to ask Dr. Jimenez or contact us at 915-850-0900 .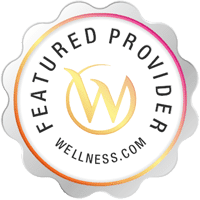 Chiropractor & Functional Medicine Practitioner ⚕Injury & Sciatica Specialist • Author • Educator • 915-850-0900 📞
We Welcome You 👊🏻.
Purpose & Passions: I am a Doctor of Chiropractic specializing in progressive, cutting-edge therapies and functional rehabilitation procedures focused on clinical physiology, total health, practical strength training, and complete conditioning. We focus on restoring normal body functions after neck, back, spinal and soft tissue injuries.
We use Specialized Chiropractic Protocols, Wellness Programs, Functional & Integrative Nutrition, Agility & Mobility Fitness Training and Rehabilitation Systems for all ages.
As an extension to effective rehabilitation, we too offer our patients, disabled veterans, athletes, young and elder a diverse portfolio of strength equipment, high-performance exercises and advanced agility treatment options. We have teamed up with the cities premier doctors, therapist and trainers to provide high-level competitive athletes the possibilities to push themselves to their highest abilities within our facilities.
We've been blessed to use our methods with thousands of El Pasoans over the last three decades allowing us to restore our patients' health and fitness while implementing researched non-surgical methods and functional wellness programs.
Our programs are natural and use the body's ability to achieve specific measured goals, rather than introducing harmful chemicals, controversial hormone replacement, un-wanted surgeries, or addictive drugs. We want you to live a functional life that is fulfilled with more energy, a positive attitude, better sleep, and less pain. Our goal is to ultimately empower our patients to maintain the healthiest way of living.
With a bit of work, we can achieve optimal health together, no matter the age or disability.
Join us in improving your health for you and your family.
It's all about: LIVING, LOVING & MATTERING! 🍎
Welcome & God Bless
EL PASO LOCATIONS
Central:
6440 Gateway East, Ste B
Phone: 915-850-0900
East Side:
11860 Vista Del Sol, Ste 128
Phone: 915-412-6677