Chronic pain is defined as persistent, long term pain which can continue for weeks, months, even years after the supposed source of the issue has healed. While many cases of chronic pain can occur due to unknown causes, some cases can be traced back to other underlying injuries or conditions, such as fibromyalgia.
What is fibromyalgia?
Fibromyalgia is a chronic pain disorder that affects millions of Americans annually, mostly women, and may be both physically and emotionally debilitating. Fibromyalgia stems from the Latin term for fibrous tissue (fibro) and the Greek words for muscle (myo) and pain (algia). Indeed, fibromyalgia sufferers experience widespread chronic muscle pain.
An interesting note: fibromyalgia was once considered a psychological disorder, but studies have proven that people with fibromyalgia may have a lower threshold for pain. This could be from emotional distress, harm, or levels of compounds from the brain but the cause is uncertain
Individuals with fibromyalgia also report irritable bowel syndrome, chronic fatigue syndrome, sleep disorders, and migraines. Physicians have yet to find the connection between these ailments and fibromyalgia.
Questions About Fibromyalgia
What are the signs of fibromyalgia?
Widespread pain is the most frequent symptom of fibromyalgia. However, patients typically experience several symptoms, such as extreme fatigue and pain. People with fibromyalgia additionally have nervousness and/or melancholy as well as problems sleeping.
What conditions co-exist with fibromyalgia?
Irritable bowel syndrome
Irritable bladder
Migraine headaches
Raynaud's Syndrome
Restless legs syndrome
TMJ or Temporomandibular joint disorder
What causes fibromyalgia?
Doctors have yet to ascertain fibromyalgia's exact cause, though research findings are shedding light. Causes include abnormalities in nervous systems and the endocrine, genetics, muscle tissue abnormalities, and blood flow. It's very possible that fibromyalgia does not simply have one cause many factors may impact your likelihood of developing the condition.
What are some treatment options to deal with fibromyalgia?
The type of treatment you'll need will depend on your symptoms. For instance, your doctor can prescribe an antidepressant to not just lessen your pain but also address melancholy. If you are stressed or have difficulty sleeping, an exercise program will help.
Medicines to treat fibromyalgia include:
Lyrica (pregabalin) is a nerve pain medicine
Cymbalta (duloxetine hydrochloride) an antidepressant that may help alleviate pain
Savella (milnacipran HCI) is an antidepressant and medication for nerve pain
Muscle relaxants
Over-the-counter pain relievers
Some common treatment options include treatments such as massage and biofeedback therapy to help manage stress. Your doctor may recommend that you see a physical chiropractor, and a psychologist may address fibromyalgia's mental and psychological toll.
Who treats fibromyalgia?
Your primary care physician (PCP) might be able to diagnose and treat your condition. But if your PCP doesn't understand enough about fibromyalgia, a professional might be your best alternative.
Arguably more than any other physician, rheumatologists , closely follow fibromyalgia improvements and will have the best knowledge base on the status. You might also want to visit a neurologist for drugs to control your pain. Another choice is to consult with with a pain management doctor. These doctors treat all sorts of pain, such as that.
The scope of our information is limited to chiropractic and spinal injuries and conditions. To discuss options on the subject matter, please feel free to ask Dr. Jimenez or contact us at 915-850-0900 .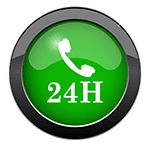 By Dr. Alex Jimenez
Additional Topics: Wellness
Overall health and wellness are essential towards maintaining the proper mental and physical balance in the body. From eating a balanced nutrition as well as exercising and participating in physical activities, to sleeping a healthy amount of time on a regular basis, following the best health and wellness tips can ultimately help maintain overall well-being. Eating plenty of fruits and vegetables can go a long way towards helping people become healthy.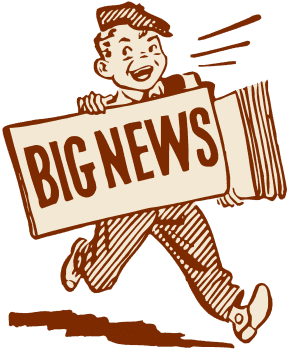 Chiropractor & Functional Medicine Practitioner ⚕Injury & Sciatica Specialist • Author • Educator • 915-850-0900 📞
We Welcome You 👊🏻.
Purpose & Passions: I am a Doctor of Chiropractic specializing in progressive, cutting-edge therapies and functional rehabilitation procedures focused on clinical physiology, total health, practical strength training, and complete conditioning. We focus on restoring normal body functions after neck, back, spinal and soft tissue injuries.
We use Specialized Chiropractic Protocols, Wellness Programs, Functional & Integrative Nutrition, Agility & Mobility Fitness Training and Rehabilitation Systems for all ages.
As an extension to effective rehabilitation, we too offer our patients, disabled veterans, athletes, young and elder a diverse portfolio of strength equipment, high-performance exercises and advanced agility treatment options. We have teamed up with the cities premier doctors, therapist and trainers to provide high-level competitive athletes the possibilities to push themselves to their highest abilities within our facilities.
We've been blessed to use our methods with thousands of El Pasoans over the last three decades allowing us to restore our patients' health and fitness while implementing researched non-surgical methods and functional wellness programs.
Our programs are natural and use the body's ability to achieve specific measured goals, rather than introducing harmful chemicals, controversial hormone replacement, un-wanted surgeries, or addictive drugs. We want you to live a functional life that is fulfilled with more energy, a positive attitude, better sleep, and less pain. Our goal is to ultimately empower our patients to maintain the healthiest way of living.
With a bit of work, we can achieve optimal health together, no matter the age or disability.
Join us in improving your health for you and your family.
It's all about: LIVING, LOVING & MATTERING! 🍎
Welcome & God Bless
EL PASO LOCATIONS
Central:
6440 Gateway East, Ste B
Phone: 915-850-0900
East Side:
11860 Vista Del Sol, Ste 128
Phone: 915-412-6677