A number of studies have shown a link between anxiety and fibromyalgia, however, the nature of the link is not yet understood. Some experts, according to a report, "Fibromyalgia," in The New York Times, "believe that fibromyalgia is not a disease, but is rather a chronic pain condition brought on by several abnormal body responses to stress." Others believe that physical injuries, emotional trauma or viral infections, such as Epstein-Barr trigger the disorder.
Fibromyalgia causes widespread and chronic pain the joints and symptoms are similar to arthritis, however, unlike arthritis, there is no inflammation in the joints. Karen Lee Richards, a patient expert at HealthCentral.com, states the additional symptoms of fibromyalgia include:
Fatigue
Sleep Problems
Cognitive Dysfunction
Sensitivity to Cold and/or Heat
Depression
Anxiety
Digestive Problems
Headaches
Hypersensitivity
The Anxiety Disorders Association of America indicates that approximately 20 percent of those with fibromyalgia also have an anxiety disorder or depression. Studies put this number anywhere between 14 percent and 42 percent. While dealing with a chronic disease is certainly stressful, there may be physical causes of the increased levels of anxiety.
Cortisol is a hormone produced by our bodies when we are under stress. However, when under chronic stress, our cortisol levels can become skewed. Patients with fibromyalgia may have lower levels of this stress hormone resulting in muscle aches, fatigue, high blood pressure and anxiety. Reducing stress can often normalize cortisol levels.
Serotonin, a chemical "messenger" found in the brain is linked to feelings of well-being, adjusting pain levels and promoting sleep. Some patients with fibromyalgia have lower than normal serotonin levels.
Sleep problems are also common in those with fibromyalgia. Lack of sleep can increase feelings of anxiety and depression.
The Role of Anxiety in Your Life and Illness
Because dealing with any chronic illness causes stress, you may believe that anxiety is simply something you must deal with, however, in fibromyalgia there is evidence that stress and anxiety actually increase symptoms and make it more difficult to cope with those symptoms.
If you are suffering from depression or anxiety, you may feel hopeless and helpless. You may be less apt to seek or follow treatment, believing there is nothing you can do to make it better. You may not be willing to make lifestyle changes that can help improve symptoms.
When you have a chronic medical condition, it doesn't just impact your health. Often you can't work or miss time at work, you may have financial problems. Relationships frequently suffer when one partner is sick. While these can be true for all chronic conditions, when you add in depression or anxiety, common in patients with fibromyalgia, coping is even more difficult.
It is important to talk with your doctor about how you are feeling emotionally as well as physically. Your doctor may recommend treatments including medication, physical and occupational therapy to treat the symptoms of fibromyalgia. He may also suggest antidepressants to help treat your anxiety symptoms.
Lifestyle changes including getting the proper amount of sleep and exercising. According to the Anxiety Disorders Association of America, a Harvard Medical School study indicated that strength training, aerobic activity and flexibility training were effective at helping women with fibromyalgia feel better both physically and emotionally.
Sourced through Scoop.it from: www.healthcentral.com
As a widely misunderstood chronic condition causing pain and fatigue among a number of people, fibromyalgia still remains a highly misunderstood condition. According to researchers, the painful condition not only causes the above mentioned symptoms, it can also cause symptoms of anxiety to develop.
For more information, please feel free to ask Dr. Jimenez or contact us at 915-850-0900 .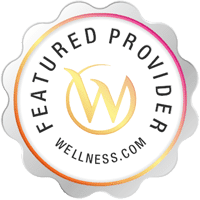 Chiropractor & Functional Medicine Practitioner ⚕Injury & Sciatica Specialist • Author • Educator • 915-850-0900 📞
We Welcome You 👊🏻.
Purpose & Passions: I am a Doctor of Chiropractic specializing in progressive, cutting-edge therapies and functional rehabilitation procedures focused on clinical physiology, total health, practical strength training, and complete conditioning. We focus on restoring normal body functions after neck, back, spinal and soft tissue injuries.
We use Specialized Chiropractic Protocols, Wellness Programs, Functional & Integrative Nutrition, Agility & Mobility Fitness Training and Rehabilitation Systems for all ages.
As an extension to effective rehabilitation, we too offer our patients, disabled veterans, athletes, young and elder a diverse portfolio of strength equipment, high-performance exercises and advanced agility treatment options. We have teamed up with the cities premier doctors, therapist and trainers to provide high-level competitive athletes the possibilities to push themselves to their highest abilities within our facilities.
We've been blessed to use our methods with thousands of El Pasoans over the last three decades allowing us to restore our patients' health and fitness while implementing researched non-surgical methods and functional wellness programs.
Our programs are natural and use the body's ability to achieve specific measured goals, rather than introducing harmful chemicals, controversial hormone replacement, un-wanted surgeries, or addictive drugs. We want you to live a functional life that is fulfilled with more energy, a positive attitude, better sleep, and less pain. Our goal is to ultimately empower our patients to maintain the healthiest way of living.
With a bit of work, we can achieve optimal health together, no matter the age or disability.
Join us in improving your health for you and your family.
It's all about: LIVING, LOVING & MATTERING! 🍎
Welcome & God Bless
EL PASO LOCATIONS
Central:
6440 Gateway East, Ste B
Phone: 915-850-0900
East Side:
11860 Vista Del Sol, Ste 128
Phone: 915-412-6677