Proponents of mindfulness-based stress reduction claim it can improve relationships, mental health, weight and more. But, one complaint it's unlikely to fix is lower back pain, researchers now say.
Lower back pain doesn't respond to the programs, which embrace meditation, heightened self-awareness and exercise, according to a review.
Although short-term improvements were reported, "no clinical significance" was found in terms of overall pain or disability when mindfulness was compared to standard treatment, said study lead author Dennis Anheyer. Anheyer is a psychology research fellow in the faculty of medicine at the University of Duisburg-Essen in Germany.
About eight out of 10 American adults will experience lower back pain at some point in their lives, according to the U.S. National Institute of Neurological Disorders and Stroke. Roughly one in five of them will struggle with chronic lower back pain, lasting three months or more, which is a major cause of job-related disability.
Because no sure-fire treatment of back pain exists, many patients try complementary therapies such as mindfulness.
Mindfulness and Stress Reduction for Back Pain
Mindfulness programs, which are growing in popularity in the West, derive from the Buddhist spiritual tradition and are used to treat pain. They include sitting meditation; walking meditation; hatha yoga and body scan along with focusing attention sequentially on different parts of the body.
The seven studies that were reviewed involved close to 900 patients who had lower back pain for at least three months. Six of the studies were conducted in the United States; the seventh in Iran.
Some patients were offered standard back pain treatment, such as physical therapy and exercise routines that aim to strengthen the back and abdominal muscles; prescription and over-the-counter pain medications; ice packs and heat packs; and spinal manipulation and/or massage (chiropractic care). In some cases, surgery is recommended for chronic back pain.
Other patients engaged in mindfulness programs aimed at stress relief. Six of the programs were variations on an eight-week program developed at the University of Massachusetts. Most had a weekly 2.5 hour group session; one also had a day-long silent retreat.
Practitioners were also encouraged to engage in 30 to 45 minutes of meditation at home, six days a week. "We found that mindfulness-based stress reduction could decrease pain intensity at short-term, but not at long-term," said Anheyer. Despite the negative findings, Michigan orthopedist Dr. Rachel Rohde isn't ready to rule out mindfulness as a back-pain treatment.
The size of the research review was relatively small, said Rohde, an associate professor of orthopedic surgery at the Oakland University William Beaumont School of Medicine.
Also, "pain" is perceived differently by everyone, she said. In the case of chronic pain, people tend to try everything they can to feel better, making it difficult to figure out exactly what works and what doesn't, she added.
The idea that changing the way you think can change the way you feel — the premise of cognitive behavior therapy — is used as a treatment for chronic pain, Rohde continued. "I think that mindfulness-based stress reduction is somewhat of an extension of this and probably would work very well for some and perhaps not so well for others," she added.
The researchers behind the new review suggested that future studies look at specific components of mindfulness programs, such as yoga and mindful meditation. Yoga, they said, has been shown to increase function and decrease disability in patients with low back pain.
SOURCES: Dennis Anheyer, M.A., B.Sc., psychology research fellow, faculty of medicine, University of Duisburg-Essen, department of internal and integrative medicine, Kliniken Essen-Mitte, Essen, Germany; Rachel S. Rohde, M.D., associate professor of orthopedic surgery, Oakland University William Beaumont School of Medicine, Michigan Orthopaedic Institute, P.C., Royal Oak, Michigan; April 24, 2017, Annals of Internal Medicine
The scope of our information is limited to chiropractic and spinal injuries and conditions. To discuss options on the subject matter, please feel free to ask Dr. Jimenez or contact us at 915-850-0900 .
Additional Topics: Whole Body Wellness
Maintaining overall health and wellness through a balanced nutrition, regular physical activity and proper sleep is essential for your whole body's well-being. While these are some of the most important contributing factors for staying healthy, seeking care and preventing injuries or the development of conditions through natural alternatives can also guarantee overall health and wellness. Chiropractic care is a safe and effective treatment option utilized by many individuals to ensure whole body wellness.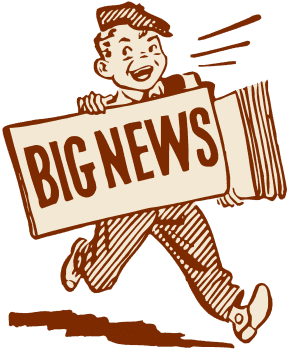 Chiropractor💡 Author • Researcher • Injury & Trauma Clinician • Wellness Educator • 915-850-0900 📞
We Welcome You 👊🏻.
Purpose & Passions: I am a Doctor of Chiropractic specializing in progressive cutting-edge therapies and functional rehabilitation procedures focused on clinical physiology, total health, functional strength training and complete conditioning. We focus on restoring normal body functions after neck, back, spinal and soft tissue injuries.
We use Specialized Chiropractic Techniques, Balanced Diet Plans, Agility Training programs, Cross-Fit techniques, the PUSH-Rx Rehabilitation System and a highly specialized program for our Veterans.
We've been blessed to use our methods with thousand of El Pasoans over the last 27 years. This has allowed us to improve health and restore true fitness through researched non-surgical methods and wellness programs. These programs are natural and use the body's own ability to achieve goals of improvement, rather than introducing harmful chemicals, controversial hormone replacement, surgery, or addictive drugs. We want you to live a life that is fulfilled with more energy, positive attitude, better sleep, less pain, proper body weight and informed on how to maintain this way of life.
As an extension to dynamic rehabilitation, we too offer our patients, disabled veterans, athletes, young and elder a diverse portfolio of strength equipment, high performance exercises and advanced agility options. We are very proud to have teamed up with the cities premier therapist and trainers in order to provide high level competitive athletes the option to push themselves to their highest abilities within our facility.
Come learn how to improve your health for yourself and your loved ones.
With a bit of work, we can achieve optimal health together, no matter the age or disability.
Its all about: LIVING, LOVING & MATTERING! 🍎
God Bless
2 CONVENIENT LOCATIONS:
CENTRAL ELPASO:
6440 Gateway East, Suite B
EAST SIDE ELPASO:
11860 Vista Del Sol, Suite 128
PHONE: 915-850-0900 ✔️