Physical therapy often takes a hands-on approach, which might make you cringe if you're experiencing pain from several hypersensitive tender points. However, in managing your fibromyalgia symptoms, gentle and effective are used by physical therapy, and will most likely play a part in the recovery process.
Can physical therapy help ease fibromyalgia?
There are a variety of physical therapy techniques. Passive treatments include hydrotherapy, heat therapy, deep tissue massage, electrical muscle stimulation, and ultrasound and relax the body. Your physical therapy program will often start with passive treatments. When you feel ready, you will begin active treatments that protect against fibromyalgia pain and strengthen your body. Your physical therapist may work with you to develop a suitable strategy.
Passive Physical Therapy Treatments for Fibromyalgia
Deep Tissue Massage: Unless you're in an extreme amount of pain, deep tissue massage is an ideal fibromyalgia treatment because it uses a good deal of pressure to ease deep muscle tension and spasms. Spasms prevent muscle motion in the affected level, which is just one reason people with fibromyalgia experience a diminished range of movement. Physical therapy techniques, including deep tissue massage, can assist you to use your muscles more efficiently. This treatment could be combined with cold or heat remedies to improve the benefits.
Heat Therapy: Heat treatment is one of the most preferred methods of reducing chronic aches and pains associated with fibromyalgia. The body's natural recovery process is triggered by heat by relaxing your muscles and speeding up blood flow. Extra oxygen is delivered by extra blood and nutrients. Blood removes waste byproducts from muscle spasms.
Heat may not fully eliminate the origin of your pain, but it could effectively lower your pain. This treatment is used in a couple of ways–via dry heat (a heating system or a sterile, warm towel) or moist heat (steam heating or some moist, warm fabric).
When utilizing heat treatment on your own after physical treatment ends, never overheat painful areas. If you are using a heating pad, set it. It is not overly hot, when using a towel that is hot, touch it to make sure. Heat potentially cause burns but also may not only exacerbate your fibromyalgia pain.
Hydrotherapy: As the name suggests, hydrotherapy involves water. As a treatment, hydrotherapy may involve sitting at a bath to ease pain, relax muscles, without adding strain, and condition your body.
Electric Muscle Stimulation: It isn't debilitating, although electric muscle stimulation seems intense. This technique reduces muscle spasms and is generally believed to trigger the release of endorphins, which can be your body's natural pain killers.
Ultrasound: This treatment utilizes sound waves to create a gentle heat that increases blood circulation to your deep tissues. Ultrasound helps decrease pain, inflammation, stiffness, and muscle spasms and is successful in relieving variety of motion limitations to people with inflammatory problems.
Active Physical Therapy Treatments for Fibromyalgia
Active treatments help address core stability, flexibility, strength, and joint motion. An exercise program may also be prescribed to attain outcomes. This will not curb recurrent pain but will benefit your general health. Your physical therapist will work with you to develop a schedule based on your particular symptoms and wellness.
Active treatments include:
Core stability: Your core (abdominal) muscles have a greater impact on your general health than you could think. In supporting your spine strong core muscles serve as great allies to your back muscles. It's called the core since it is the powerhouse of your body. Naturally, your body is provided by a core with a stable centre stage.
Muscle flexibility and strengthening: Your variety of motion will probably be restricted if you're experiencing fibromyalgia pain. Utilizing customized strengthening and stretching exercises, your physical therapist can help you strengthen and lengthen your muscles, and improve joint movement. Pain is better handled by strong muscles.
Hydrotherapy: Water-based exercises may be recommended to present gentle aerobic conditioning.
Your physician will teach you self-care principles so you recognize how to best treat your fibromyalgia symptoms. The ultimate goal is for you to develop the knowledge to help control your symptoms.
It's essential that you understand the exercises and continue them after the proper therapy ends. You won't like results if you fail to continue with a fitness regimen. You can reduce additional fibromyalgia pain, by caring for your body on your own.
The scope of our information is limited to chiropractic and spinal injuries and conditions. To discuss options on the subject matter, please feel free to ask Dr. Jimenez or contact us at 915-850-0900 .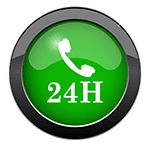 By Dr. Alex Jimenez
Additional Topics: Wellness
Overall health and wellness are essential towards maintaining the proper mental and physical balance in the body. From eating a balanced nutrition as well as exercising and participating in physical activities, to sleeping a healthy amount of time on a regular basis, following the best health and wellness tips can ultimately help maintain overall well-being. Eating plenty of fruits and vegetables can go a long way towards helping people become healthy.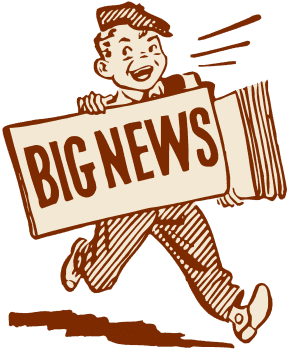 Chiropractor & Functional Medicine Practitioner ⚕Injury & Sciatica Specialist • Author • Educator • 915-850-0900 📞
We Welcome You 👊🏻.
Purpose & Passions: I am a Doctor of Chiropractic specializing in progressive, cutting-edge therapies and functional rehabilitation procedures focused on clinical physiology, total health, practical strength training, and complete conditioning. We focus on restoring normal body functions after neck, back, spinal and soft tissue injuries.
We use Specialized Chiropractic Protocols, Wellness Programs, Functional & Integrative Nutrition, Agility & Mobility Fitness Training and Rehabilitation Systems for all ages.
As an extension to effective rehabilitation, we too offer our patients, disabled veterans, athletes, young and elder a diverse portfolio of strength equipment, high-performance exercises and advanced agility treatment options. We have teamed up with the cities premier doctors, therapist and trainers to provide high-level competitive athletes the possibilities to push themselves to their highest abilities within our facilities.
We've been blessed to use our methods with thousands of El Pasoans over the last three decades allowing us to restore our patients' health and fitness while implementing researched non-surgical methods and functional wellness programs.
Our programs are natural and use the body's ability to achieve specific measured goals, rather than introducing harmful chemicals, controversial hormone replacement, un-wanted surgeries, or addictive drugs. We want you to live a functional life that is fulfilled with more energy, a positive attitude, better sleep, and less pain. Our goal is to ultimately empower our patients to maintain the healthiest way of living.
With a bit of work, we can achieve optimal health together, no matter the age or disability.
Join us in improving your health for you and your family.
It's all about: LIVING, LOVING & MATTERING! 🍎
Welcome & God Bless
EL PASO LOCATIONS
Central:
6440 Gateway East, Ste B
Phone: 915-850-0900
East Side:
11860 Vista Del Sol, Ste 128
Phone: 915-412-6677