Doctor of Chiropractic, Dr. Alexander Jimenez breaks down how pinched nerves cause back and neck pain.
You hear people say it a lot:
"I have a pinched nerve, and wow, it hurts."
But what exactly is a pinched nerve? How does it cause back pain or neck pain? What are the symptoms of a pinched nerve—beyond pain? And most importantly, what can you do about a pinched nerve? Learn the basics of pinched nerves here.
Pinched Nerves: A Common Cause of Back & Neck Pain
What Is A Nerve?
Nerves are your body's messengers. They transport signals to and from your brain—messages like "Move this toe" or "Ouch, that cactus needle really is sharp." You have a central nervous system, which is made up of your brain and spinal cord. You also have a peripheral nervous system, which is the system of nerves that branches off the brain and spinal cord.
What Do Nerves Look Like?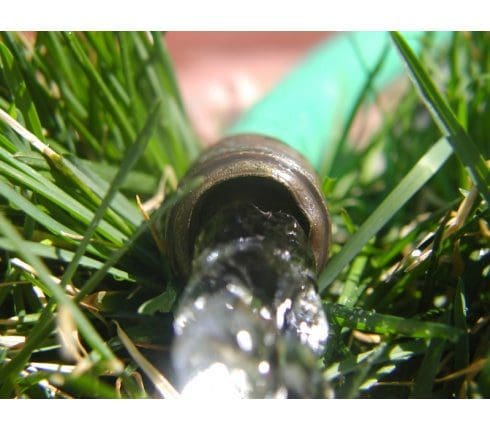 If it helps, think of nerves like a garden hose (except they aren't green). They have an outside membrane that transports those electrical messages. Inside nerves, there's a fluid that nourishes and replenishes the outer membrane.
You're Getting on My Nerves
When a nerve gets pinched, the messages and the nourishing fluid don't flow quite as well as they should (still helpful to think of a garden hose here). A pinched nerve can start sending the "Ow, pain" message to the brain, and it can also have trouble communicating clear messages, possibly leading to weakness, numbness, or tingling.
What Can Pinch a Nerve?
As a nerve exits the spinal canal, it can be pinched by a herniated disc or a bone spur. Bone spurs, also known as osteophytes, are bony bumps that can develop on a spinal joint over time. They can push into the spinal nerve, as you can see in this illustration (red = pain generator, of course).
What Does a Pinched Nerve Feel Like?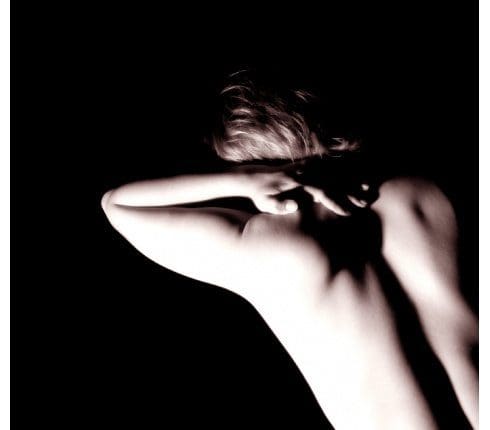 A pinched nerve mostly feels like pain. If you have a pinched nerve in your low back, it can cause pain to travel (or radiate, in doctor-speak) down your leg. You may also know that as sciatica. A pinched nerve in the neck can create pain that shoots down your arm. Other symptoms of pinched nerves include muscle spasms, burning, tingling, and a hot/cold sensation.
Now the Good Stuff: Pinched Nerve Treatments
Pinched nerve treatments fall into two categories: what you can do at home (self-care) and what your doctor may prescribe for you.
Pinched Nerve Self-care #1: Heat and Ice
Heat and ice can work wonders on a pinched nerve. Switch between 20 minutes of heat and 20 minutes of ice—and remember that you shouldn't put the heat and ice packs directly on your skin.
Pinched Nerve Self-care #2: Get a Massage
The muscles around a pinched nerve can become tight, so having a professional massage therapist work the painful area can bring pain relief. You may also consider a handheld massager.
Pinched Nerve Self-care #3: Take a Walk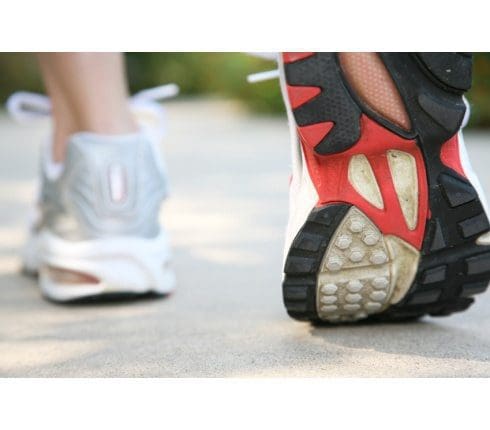 Let's say it's your low back—a pinched nerve in your low back—that's hurting you. A nice, easy stroll is a good way to stay active and address your pain. Gone are the days of extended bed rest for back pain: doctors now are more likely to recommend you exercise and stretch to help relieve your pain.
When Should You Call a Doctor?
If you try the self-care thing and yet your pinched nerve pain persists, you should consider calling the doctor. If you've been in pain for more than a couple of days, schedule an appointment. You should also call the doctor if you experience a very sudden onset of weakness, or if you experience profound numbness. Losing bowel and/or bladder control is also a good reason to call the doctor.
How a Doctor Treats a Pinched Nerve
The doctor will try to diagnose the cause of your pinched nerve, and then the doctor will be able to develop a treatment plan. That plan may include prescription pain medications, physical therapy, or cortisone injections. But keep this in mind: the treatment plan will be specifically tailored for you, and it's in your best interest to follow it closely.
Chiropractor & Functional Medicine Practitioner ⚕Injury & Sciatica Specialist • Author • Educator • 915-850-0900 📞
We Welcome You 👊🏻.
Purpose & Passions: I am a Doctor of Chiropractic specializing in progressive, cutting-edge therapies and functional rehabilitation procedures focused on clinical physiology, total health, practical strength training, and complete conditioning. We focus on restoring normal body functions after neck, back, spinal and soft tissue injuries.
We use Specialized Chiropractic Protocols, Wellness Programs, Functional & Integrative Nutrition, Agility & Mobility Fitness Training and Rehabilitation Systems for all ages.
As an extension to effective rehabilitation, we too offer our patients, disabled veterans, athletes, young and elder a diverse portfolio of strength equipment, high-performance exercises and advanced agility treatment options. We have teamed up with the cities premier doctors, therapist and trainers to provide high-level competitive athletes the possibilities to push themselves to their highest abilities within our facilities.
We've been blessed to use our methods with thousands of El Pasoans over the last three decades allowing us to restore our patients' health and fitness while implementing researched non-surgical methods and functional wellness programs.
Our programs are natural and use the body's ability to achieve specific measured goals, rather than introducing harmful chemicals, controversial hormone replacement, un-wanted surgeries, or addictive drugs. We want you to live a functional life that is fulfilled with more energy, a positive attitude, better sleep, and less pain. Our goal is to ultimately empower our patients to maintain the healthiest way of living.
With a bit of work, we can achieve optimal health together, no matter the age or disability.
Join us in improving your health for you and your family.
It's all about: LIVING, LOVING & MATTERING! 🍎
Welcome & God Bless
EL PASO LOCATIONS
Central:
6440 Gateway East, Ste B
Phone: 915-850-0900
East Side:
11860 Vista Del Sol, Ste 128
Phone: 915-412-6677