A new study from Egypt reports that chiropractic care can be an effective treatment strategy for fibromyalgia treatment with chiropractic care.
The study involved 120 people between the ages of 40 and 65 who had suffered with severe fibromyalgia for four years or more. Each person rated their pain as a 4 or higher on a pain scale and also had limited movement in their cervical (neck area) spine, specifically in their C1-C2 area.
Treatment Study
All of the individuals participating in this study engaged in 12 weeks of therapy which included:
An education program (one two-hour session per week) designed to provide the participant with more information about fibromyalgia and available treatment options;
Cognitive behavioral therapy (one two-hour session per week) which involved discussion regarding pain management via relaxation exercises, challenging treatment-prohibitive beliefs about fibromyalgia, and positive reinforcement about what types of actions can be taken to ease fibromyalgia symptoms; and
An exercise program (three one-hour sessions per week plus 20-minute session twice daily at home) which included relaxation techniques, as well as active and passive stretches.
One-half of the individuals were also randomly assigned to a treatment group, which meant that they also engaged in upper cervical chiropractic adjustments. This involved a high-velocity, low-amplitude thrust to the C1-2 motion segment three times per week for the first month. This was then reduced to once a week sessions for the remaining eight weeks.
Conclusion of Study
At the beginning of the study, the conclusion of the study, and at one year post-study, each participant was asked to complete various questionnaires to help the researchers determine what effect, if any, the chiropractic had on easing fibromyalgia symptoms and reducing its impact on their lifestyle. Specifically, questions were asked regarding physical function abilities, work days missed due to fibromyalgia symptoms, sleep disturbances, level of pain, fatigue, depression, and anxiety.
The individuals who participated in the cervical chiropractic care group showed more improvement and better results than the control group who had no chiropractic intervention. This was validated by questionnaire scores that improved by 15 or more percent. The researchers concluded that adding chiropractic to your current fibromyalgia treatment regimen may offer even more benefits when it comes to getting to the root off the problem.
Sourced through Scoop.it from: www.chironexus.net
Fibromyalgia is a painful condition which affects the primary nerves of the body, present in a wide number of the population. There are several available treatment options for the condition but recent studies have concluded, chiropractic treatment can benefit fibromyalgia sufferers. From spinal adjustments to manual manipulations, chiropractic care can provide relief from the painful symptoms of the condition.
For more information, please feel free to ask Dr. Jimenez or contact us at 915-850-0900 .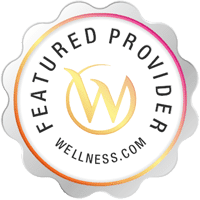 Chiropractor & Functional Medicine Practitioner ⚕Injury & Sciatica Specialist • Author • Educator • 915-850-0900 📞
We Welcome You 👊🏻.
Purpose & Passions: I am a Doctor of Chiropractic specializing in progressive, cutting-edge therapies and functional rehabilitation procedures focused on clinical physiology, total health, practical strength training, and complete conditioning. We focus on restoring normal body functions after neck, back, spinal and soft tissue injuries.
We use Specialized Chiropractic Protocols, Wellness Programs, Functional & Integrative Nutrition, Agility & Mobility Fitness Training and Rehabilitation Systems for all ages.
As an extension to effective rehabilitation, we too offer our patients, disabled veterans, athletes, young and elder a diverse portfolio of strength equipment, high-performance exercises and advanced agility treatment options. We have teamed up with the cities premier doctors, therapist and trainers to provide high-level competitive athletes the possibilities to push themselves to their highest abilities within our facilities.
We've been blessed to use our methods with thousands of El Pasoans over the last three decades allowing us to restore our patients' health and fitness while implementing researched non-surgical methods and functional wellness programs.
Our programs are natural and use the body's ability to achieve specific measured goals, rather than introducing harmful chemicals, controversial hormone replacement, un-wanted surgeries, or addictive drugs. We want you to live a functional life that is fulfilled with more energy, a positive attitude, better sleep, and less pain. Our goal is to ultimately empower our patients to maintain the healthiest way of living.
With a bit of work, we can achieve optimal health together, no matter the age or disability.
Join us in improving your health for you and your family.
It's all about: LIVING, LOVING & MATTERING! 🍎
Welcome & God Bless
EL PASO LOCATIONS
Central:
6440 Gateway East, Ste B
Phone: 915-850-0900
East Side:
11860 Vista Del Sol, Ste 128
Phone: 915-412-6677