Sleep disturbances are among the most common symptoms of fibromyalgia, a chronic condition affecting the spinal cord and brain that causes people to feel pain and fatigue, and affects concentration.
In fact, along with the tiredness, pain, and psychosocial distress, sleep disturbances are a core feature. In the last few years, it has become increasingly clear that treating the associated sleep disturbance improves the daytime symptoms of the condition.
Here are eight things you need to know about fibromyalgia and sleep.
1. It is estimated that 2 percent to 10 percent of the population suffers from this painful condition.
2. Three quarters of those with fibromyalgia have sleep complaints. The most common is a feeling of non-refreshing or non-restorative sleep.
3. Insomnia, characterized by an inability to either fall asleep or stay asleep, is very common. Treating the insomnia with cognitive behavioral therapy and good sleep hygiene has been shown to improve symptoms of the condition.
4. People with fibromyalgia show less deep sleep, increased lighter stages of sleep, and more frequent arousals during the night than do others. Many of the newer medications approved for use in these patients, such as pregabalin (Lyrica), work in part by increasing deep sleep.
5. In several studies of normal sleepers, disrupting deep sleep nightly for 7 to 14 days with either noise or awakenings resulted in symptoms indistinguishable from patients with fibromyalgia.
6. The incidence of restless legs syndrome has been found to be in excess of 50 percent of people with fibromyalgia, as opposed to 7% of the general population. Patients experience improvement in their symptoms of fatigue and sleepiness when restless leg syndrome is treated.
7.  The incidence of sleep apnea in fibromyalgia was found to be 61 percent in men and 32 percent in women, according to a 2013 study published in Clinical and Experimental Rheumatology. A particular variant of sleep apnea called upper airway resistance syndrome is very common in women. Treating sleep-disordered breathing improves both pain and fatigue.
8.  Sodium oxybate (Xyrem) is a drug used in narcolepsy that works in part by increasing deep sleep. In 2010 the FDA rejected its use for fibromyalgia as being too risky. It is chemically very similar to the date rape drug GHB and they felt that the risks of wide dissemination outweighed the benefits.
In practice, many patients visit doctors for their associated sleep disturbance. Whether it is insomnia, restless legs syndrome, or sleep apnea, I can say that treating the associated sleep disturbance has a very positive effect on their fibromyalgia. Many doctors see an improvement in fatigue, cognitive function, and pain when the sleep disorder is addressed.
Sourced through Scoop.it from: www.everydayhealth.com
Fibromyalgia is a painful, chronic condition which affects the overall function of the nerves. Along with pain and fatigue, two of the most common symptoms, the condition can also cause sleep disturbances. Among the various known statistics of the condition, treating the symptoms of fibromyalgia can help a person gain back their sleep.
For more information, please feel free to ask Dr. Jimenez or contact us at 915-850-0900 .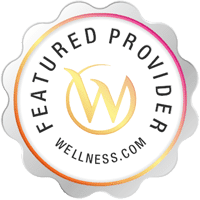 Chiropractor & Functional Medicine Practitioner ⚕Injury & Sciatica Specialist • Author • Educator • 915-850-0900 📞
We Welcome You 👊🏻.
Purpose & Passions: I am a Doctor of Chiropractic specializing in progressive, cutting-edge therapies and functional rehabilitation procedures focused on clinical physiology, total health, practical strength training, and complete conditioning. We focus on restoring normal body functions after neck, back, spinal and soft tissue injuries.
We use Specialized Chiropractic Protocols, Wellness Programs, Functional & Integrative Nutrition, Agility & Mobility Fitness Training and Rehabilitation Systems for all ages.
As an extension to effective rehabilitation, we too offer our patients, disabled veterans, athletes, young and elder a diverse portfolio of strength equipment, high-performance exercises and advanced agility treatment options. We have teamed up with the cities premier doctors, therapist and trainers to provide high-level competitive athletes the possibilities to push themselves to their highest abilities within our facilities.
We've been blessed to use our methods with thousands of El Pasoans over the last three decades allowing us to restore our patients' health and fitness while implementing researched non-surgical methods and functional wellness programs.
Our programs are natural and use the body's ability to achieve specific measured goals, rather than introducing harmful chemicals, controversial hormone replacement, un-wanted surgeries, or addictive drugs. We want you to live a functional life that is fulfilled with more energy, a positive attitude, better sleep, and less pain. Our goal is to ultimately empower our patients to maintain the healthiest way of living.
With a bit of work, we can achieve optimal health together, no matter the age or disability.
Join us in improving your health for you and your family.
It's all about: LIVING, LOVING & MATTERING! 🍎
Welcome & God Bless
EL PASO LOCATIONS
Central:
6440 Gateway East, Ste B
Phone: 915-850-0900
East Side:
11860 Vista Del Sol, Ste 128
Phone: 915-412-6677