El Paso, TX. Chiropractor Dr. Alex Jimenez discusses spondylolisthesis or a forward slip of a vertebra.
The word spondylolisthesis derives from two parts: spondylo which means spine, and listhesis which means slippage. Spondylolisthesis generally happens towards the bottom of your spine in the lumbar area.
This x-ray reveals spondylolisthesis in the lumbar spine. Look at where the arrow is pointing: you are able to note that the vertebra above the arrow has slipped out over the vertebra below it.
Spondylolisthesis Grades
Spondylolisthesis may be described based on its level of severity. One description grades that are commonly used spondylolisthesis, with grade 1 being least advanced, and grade 5 being advanced. By quantifying just how much of a vertebral body has slipped forward on the body beneath it, the spondylolisthesis is graded.
Grade 1 25% of vertebral body has stolen forward
Grade 2 50%
Grade 3 75%
Grade 4 100%
Class 5  Vertebral body completely fallen off (i.e.,spondyloptosis)
How People Get Spondylolisthesis?
Around 5%- 6% of men, and 2% -3% of females have a spondylolisthesis.
It becomes clear more frequently in individuals who are involved with very physical activities like football, gymnastics, or weightlifting.
Males are far more likely than females to develop symptoms in the illness, chiefly because of their engaging in more physical tasks.
Though some kids under the age of five could be predisposed towards having a spondylolisthesis, or may indeed have a spondylolisthesis that is undetected, it's uncommon that such young kids are diagnosed with spondylolisthesis. The increased physical activities of adolescence and adulthood, combined with the wear-and-tear of daily life, result in spondylolisthesis being most common among grownups and teenagers.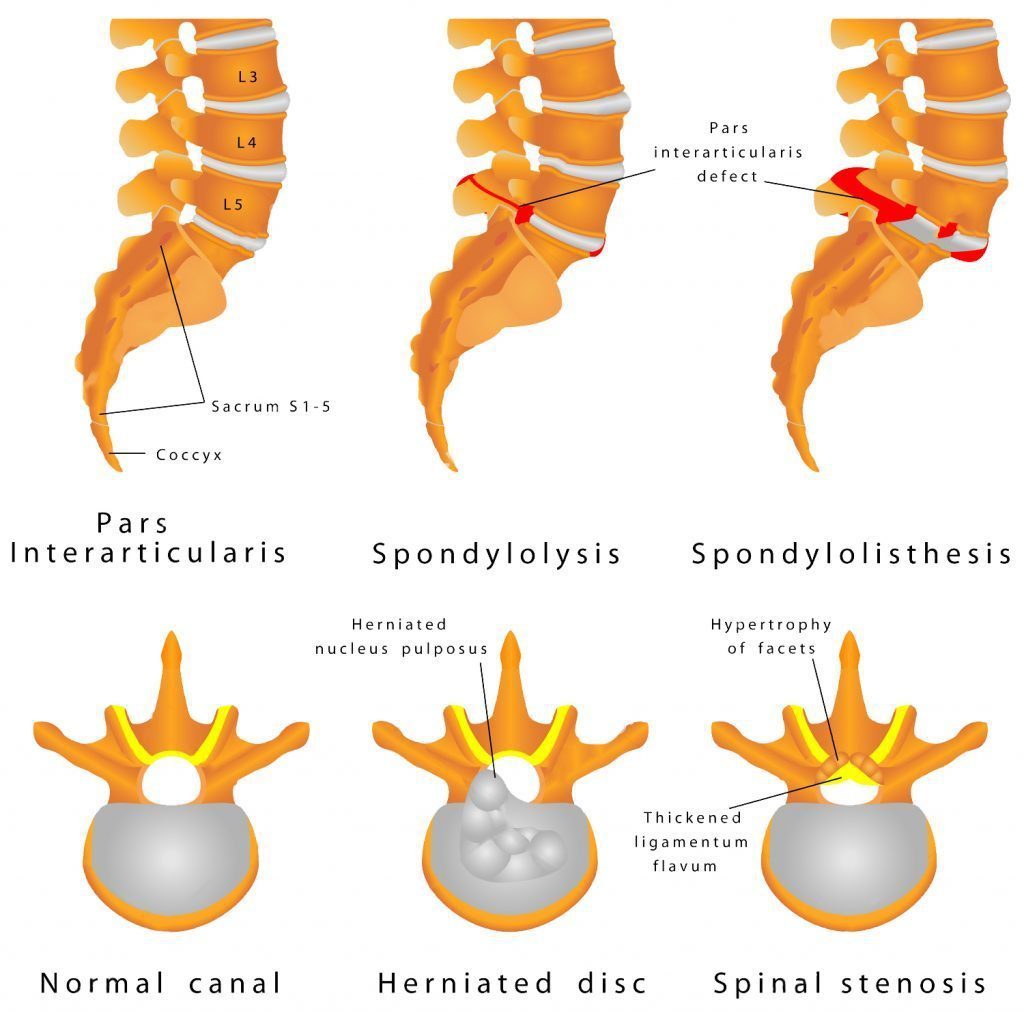 Types Of Spondylolisthesis
Different types of spondylolisthesis may be caused in a various ways. Some examples are:
Developmental Spondylolisthesis:
This type of spondylolisthesis may develop during childhood, or may exist at birth, but typically isn't detected until later in childhood or even in adult life.
Acquired Spondylolisthesis:
Acquired spondylolisthesis could be caused in 1 of 2 manners:
With all the day-to-day anxieties which are put on a back, such as taking heavy items and physical sports, the spine may wear out (ie, degenerate). As the links involving the vertebrae weaken, this can result in spondylolisthesis.
A single or recurrent force being put on the spine may cause spondylolisthesis; for example, the impact of falling off the standard impact to the spine, or a ladder and landing on your feet put by offensive linemen playing football.
What Symptoms Might I See ?
A lot of people having a spondylolisthesis will have no symptoms and will only become aware of the issue when it is revealed on an x-ray for a difficulty that is different. Nevertheless, you will find numerous symptoms that commonly accompany spondylolisthesis:
Pain in the low back, especially after exercise
Increased lordosis (ie, swayback).
Pain and/or weakness in one or both thighs or legs
Reduced ability to control bowel and bladder functions
Tight hamstring musculature
In cases of spondylolisthesis that is complex changes may happen in the way in which individuals walk and stand; for example, development of a waddling style of walking. This causes the abdomen to protrude further, as a result of the lowbackcurving forward more. The torso (chest, etc.) may seem shorter; and muscle spasms in the lowback may occur.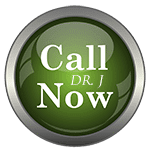 Chiropractor💡 Author • Researcher • Injury & Trauma Clinician • Wellness Educator • 915-850-0900 📞
We Welcome You 👊🏻.
Purpose & Passions: I am a Doctor of Chiropractic specializing in progressive cutting-edge therapies and functional rehabilitation procedures focused on clinical physiology, total health, functional strength training and complete conditioning. We focus on restoring normal body functions after neck, back, spinal and soft tissue injuries.
We use Specialized Chiropractic Techniques, Balanced Diet Plans, Agility Training programs, Cross-Fit techniques, the PUSH-Rx Rehabilitation System and a highly specialized program for our Veterans.
We've been blessed to use our methods with thousand of El Pasoans over the last 27 years. This has allowed us to improve health and restore true fitness through researched non-surgical methods and wellness programs. These programs are natural and use the body's own ability to achieve goals of improvement, rather than introducing harmful chemicals, controversial hormone replacement, surgery, or addictive drugs. We want you to live a life that is fulfilled with more energy, positive attitude, better sleep, less pain, proper body weight and informed on how to maintain this way of life.
As an extension to dynamic rehabilitation, we too offer our patients, disabled veterans, athletes, young and elder a diverse portfolio of strength equipment, high performance exercises and advanced agility options. We are very proud to have teamed up with the cities premier therapist and trainers in order to provide high level competitive athletes the option to push themselves to their highest abilities within our facility.
Come learn how to improve your health for yourself and your loved ones.
With a bit of work, we can achieve optimal health together, no matter the age or disability.
Its all about: LIVING, LOVING & MATTERING! 🍎
God Bless
2 CONVENIENT LOCATIONS:
CENTRAL ELPASO:
6440 Gateway East, Suite B
EAST SIDE ELPASO:
11860 Vista Del Sol, Suite 128
PHONE: 915-850-0900 ✔️