Texas has some of the nation's most affordable workers' compensation coverage, according to a 2016 study, which found that the Lone Star State had the 10th lowest rates among all states.
The study by the Oregon Department of Consumer and Business Services ranks all 50 states and Washington, D.C., based on premium rates that were in effect January 1, 2016. Texas, with premiums at $1.45 per $100 of payroll, ranked No. 10, four spots higher than the previous study in 2014.
"It's great to see evidence of the progress we've made in affordability," said Texas Commissioner of Workers' Compensation Ryan Brannan. "Lower injury rates, better return-to-work outcomes for injured employees, and reduced medical costs per claim are a big factor, but the results of the Oregon study are also proof that we're becoming more efficient, proactive, and transparent."
Texas Workers' Compensation Rates
Texas' workers' compensation premium rates are about 21 percent lower than the median for all states, according to the study. California has the most expensive rates in the nation, at $3.24 per $100 of payroll. Rates in Texas are also favorable compared with other high-population states, such as Florida, Illinois, and New York. North Dakota had the least expensive rates, at 89 cents per $100 of payroll.
"The Texas workers' compensation system has been a model for other states in many ways," Brannan said. "And we're going to keep improving. We're working on several efforts to keep our costs low. We're cutting data storage costs by digitizing records, reducing prescription drug costs with a closed formulary, and eliminating waste and fraud with a new in-house fraud unit. We've also launched a statewide effort to streamline the dispute resolution process."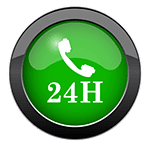 For more information, please feel free to ask Dr. Jimenez or contact us at 915-850-0900 .
Additional Topics: Preventing Work Disability with Chiropractic
After being involved in an unfortunate accident at work, injuries and aggravated conditions resulting from the incident can often lead to a variety of painful symptoms and complications, if left untreated, along with missed days at work and lost wages. A new research study showed that workers who received regular chiropractic care experienced less work-related injuries.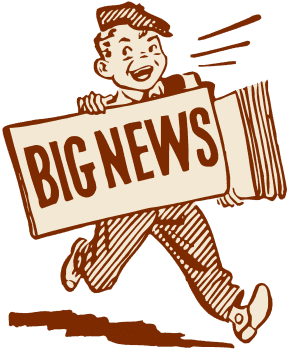 Chiropractor💡 Author • Researcher • Injury & Trauma Clinician • Wellness Educator • 915-850-0900 📞
We Welcome You 👊🏻.
Purpose & Passions: I am a Doctor of Chiropractic specializing in progressive cutting-edge therapies and functional rehabilitation procedures focused on clinical physiology, total health, functional strength training and complete conditioning. We focus on restoring normal body functions after neck, back, spinal and soft tissue injuries.
We use Specialized Chiropractic Techniques, Balanced Diet Plans, Agility Training programs, Cross-Fit techniques, the PUSH-Rx Rehabilitation System and a highly specialized program for our Veterans.
We've been blessed to use our methods with thousand of El Pasoans over the last 27 years. This has allowed us to improve health and restore true fitness through researched non-surgical methods and wellness programs. These programs are natural and use the body's own ability to achieve goals of improvement, rather than introducing harmful chemicals, controversial hormone replacement, surgery, or addictive drugs. We want you to live a life that is fulfilled with more energy, positive attitude, better sleep, less pain, proper body weight and informed on how to maintain this way of life.
As an extension to dynamic rehabilitation, we too offer our patients, disabled veterans, athletes, young and elder a diverse portfolio of strength equipment, high performance exercises and advanced agility options. We are very proud to have teamed up with the cities premier therapist and trainers in order to provide high level competitive athletes the option to push themselves to their highest abilities within our facility.
Come learn how to improve your health for yourself and your loved ones.
With a bit of work, we can achieve optimal health together, no matter the age or disability.
Its all about: LIVING, LOVING & MATTERING! 🍎
God Bless
2 CONVENIENT LOCATIONS:
CENTRAL ELPASO:
6440 Gateway East, Suite B
EAST SIDE ELPASO:
11860 Vista Del Sol, Suite 128
PHONE: 915-850-0900 ✔️
For more information, feel free to ask Dr. Jimenez or contact us at 915-850-0900
By: Dr. Alex Jimenez D.C.,C.C.S.T

El Paso Spinal Trauma Specialist