The McKenzie system is a way of evaluating and treating spinal disorders. It's practiced commonly throughout the entire world. Physical therapists contain the bulk of McKenzie practitioners but physicians and chiropractors practice the process additionally.
Numerous exercise regimens have been recommended for treating spinal pain. Although the dependability of McKenzie's classification and evaluation system was challenged in the literature, this method of spinal rehabilitation has provided considerable relief of pain for patients that were innumerable. Like all spinal exercise plans, the precise prescription of exercise should be customized to the individual 's physical examination findings.
Training
Training includes a sequence of four courses over a specific amount of time culminating in a certification assessment. For many who pursue additional training, a diploma program (consisting of a 3 month residency) is offered. The McKenzie Institute is a not-for-profit organization that oversees the education and training of clinicians that are interested.
Spinal TechniqueIn the McKenzie system, clinicians perform a thorough history and evaluation. This consists of finding the patient's response to duplicated, end-range spinal movements. The patient is then given a "mechanical analysis." Most patients are diagnosed with derangement, dysfunction or postural syndromes. Patients are treated by a composite of postural alterations, specific exercises, and in a few instances, spinal mobilization or manipulation.
Common Analysis
The most common diagnosis is the derangement syndrome. It is believed to result from an alteration in the structure and mechanics of the intervertebral disc. In the derangement syndrome, positions and exercises that "centralize" the pain (move it closer to the back) are highlighted. Those movements and positions that peripheralize the pain (move it away from the back) are averted.
Patients Take An Active Role In Recovery
The patient must take an active part in their own healing. The process was created to accomplish favorable results in as few treatments as possible. It is hoped that continuance of appropriate positions of maintenance as well as exercises will prevent recurrence. Patients will probably have the capacity to treat themselves, without intervention, if pain does recur.
The process was examined extensively and is supported by research. For more information, get in touch with a certified professional. Patients are counseled to seek treatment from a certified or a diplomaed clinician although McKenzie techniques are used by many professionals. Credentialed practicioners will have the initials Cert. MDT, or Dip.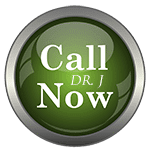 Chiropractor & Functional Medicine Practitioner ⚕Injury & Sciatica Specialist • Author • Educator • 915-850-0900 📞
We Welcome You 👊🏻.
Purpose & Passions: I am a Doctor of Chiropractic specializing in progressive, cutting-edge therapies and functional rehabilitation procedures focused on clinical physiology, total health, practical strength training, and complete conditioning. We focus on restoring normal body functions after neck, back, spinal and soft tissue injuries.
We use Specialized Chiropractic Protocols, Wellness Programs, Functional & Integrative Nutrition, Agility & Mobility Fitness Training and Rehabilitation Systems for all ages.
As an extension to effective rehabilitation, we too offer our patients, disabled veterans, athletes, young and elder a diverse portfolio of strength equipment, high-performance exercises and advanced agility treatment options. We have teamed up with the cities premier doctors, therapist and trainers to provide high-level competitive athletes the possibilities to push themselves to their highest abilities within our facilities.
We've been blessed to use our methods with thousands of El Pasoans over the last three decades allowing us to restore our patients' health and fitness while implementing researched non-surgical methods and functional wellness programs.
Our programs are natural and use the body's ability to achieve specific measured goals, rather than introducing harmful chemicals, controversial hormone replacement, un-wanted surgeries, or addictive drugs. We want you to live a functional life that is fulfilled with more energy, a positive attitude, better sleep, and less pain. Our goal is to ultimately empower our patients to maintain the healthiest way of living.
With a bit of work, we can achieve optimal health together, no matter the age or disability.
Join us in improving your health for you and your family.
It's all about: LIVING, LOVING & MATTERING! 🍎
Welcome & God Bless
EL PASO LOCATIONS
Central:
6440 Gateway East, Ste B
Phone: 915-850-0900
East Side:
11860 Vista Del Sol, Ste 128
Phone: 915-412-6677