Sciatica, medically defined as a set of symptoms rather than a single disorder, is commonly characterized by pain in the lower back and buttocks. This pain can radiate down one or both legs to the thigh, calf, ankle and foot. True sciatica occurs when pain begins to travel below the knee.
Sciatic pain frequently results when the nerve roots surrounding the spinal column are compressed or when pressure has caused the impingement of the spinal roots of the sciatic nerve. The sciatic nerve systems are found in in the sacral regions of the back and the lumbar spine. Sciatic pain or sciatica could be identified as sharp, dull, burning, tingly, numb, constant, or intermittent and usually affects only one side of the body. It may radiate throughout the whole length of the nerve, in certain cases, all the way to the toes.
Sciatic pain is usually the result of a herniated disc, spinal stenosis, or in exceptionally rare instances, infection or tumour. The cause of your pain determines your treatment options to relieve sciatica.
Sciatica Treatment Options
Several of the most popular sciatica treatment options include: alternative treatments, such as acupuncture, chiropractic care, drugs, physical therapy, and surgical interventions.
Once a qualified and experienced healthcare professional has diagnosed you with symptoms of sciatica, many individuals with prevalent lower back pain are prescribed bed rest as a way to offer relief for aching bones and joints. Current research, however, has implied that bed rest alone cannot offer relief for those suffering from nerve pain due to sciatica.
Remaining active might be more beneficial for people who suffer with back pain. Not to say that you should be running marathons! Action means being mobile and active for periods of time which aren't enough to cause additional pain and/or to aggravate other symptoms of sciatica. Specific exercises may be recommended by your healthcare professional or some may simply suggest walking.
Sciatica Pain Relief
Pain is best treated with non-steroidal anti-inflammatory drugs (NSAID) such as ibuprofen or codeine (in acute cases).
In some instances, a cortisone-like drug may be injected to the epidural space enclosing the spinal column. This process is similar to the epidural used during childbirth, and it's called an epidural steroid injection. A class of this sort of treatment may offer temporary relief, but it does not address the source of the issue.
Surgery for Sciatica Symptoms
Some patients with sciatica may discover significant relief from surgery. In the case of herniated discs, a surgical procedure called a laminectomy may be performed. In this process, a percentage of the posterior arch is removed to relieve pressure on pinched nerve tissues.
In cases of spinal stenosis, the part of bone that is putting pressure on the sciatic nerve system may be removed.
Operation is not for everyone. Nonetheless, for people who have shown no sign of improvement in 4 to 6 weeks and who have had CT scans (computed tomography) or MRI that show a herniated disc or spinal stenosis, surgery may offer considerable relief.
The scope of our information is limited to chiropractic and spinal injuries and conditions. To discuss options on the subject matter, please feel free to ask Dr. Jimenez or contact us at 915-850-0900 .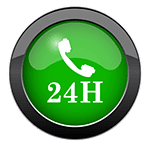 By Dr. Alex Jimenez
Additional Topics: Chiropractic and Sciatica
Sciatica is a common group of symptoms reported by a majority of the population alongside symptoms of back and low back pain. Sciatica, or sciatic nerve pain, is frequently the result of compression or impingement of the sciatic nerve and its nerve roots, generally from a spinal misalignment or subluxation. Chiropractic care is a safe and effective form of alternative treatment utilized to restore the natural alignment of the spine, ultimately reducing the pressure being placed against the sciatic nerve and relieving symptoms of sciatica.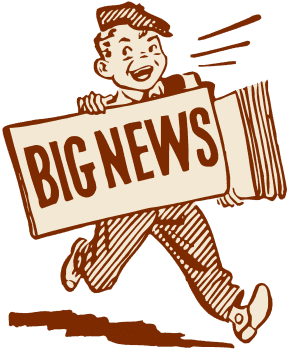 Chiropractor💡 Author • Researcher • Injury & Trauma Clinician • Wellness Educator • 915-850-0900 📞
We Welcome You 👊🏻.
Purpose & Passions: I am a Doctor of Chiropractic specializing in progressive cutting-edge therapies and functional rehabilitation procedures focused on clinical physiology, total health, functional strength training and complete conditioning. We focus on restoring normal body functions after neck, back, spinal and soft tissue injuries.
We use Specialized Chiropractic Techniques, Balanced Diet Plans, Agility Training programs, Cross-Fit techniques, the PUSH-Rx Rehabilitation System and a highly specialized program for our Veterans.
We've been blessed to use our methods with thousand of El Pasoans over the last 27 years. This has allowed us to improve health and restore true fitness through researched non-surgical methods and wellness programs. These programs are natural and use the body's own ability to achieve goals of improvement, rather than introducing harmful chemicals, controversial hormone replacement, surgery, or addictive drugs. We want you to live a life that is fulfilled with more energy, positive attitude, better sleep, less pain, proper body weight and informed on how to maintain this way of life.
As an extension to dynamic rehabilitation, we too offer our patients, disabled veterans, athletes, young and elder a diverse portfolio of strength equipment, high performance exercises and advanced agility options. We are very proud to have teamed up with the cities premier therapist and trainers in order to provide high level competitive athletes the option to push themselves to their highest abilities within our facility.
Come learn how to improve your health for yourself and your loved ones.
With a bit of work, we can achieve optimal health together, no matter the age or disability.
Its all about: LIVING, LOVING & MATTERING! 🍎
God Bless
2 CONVENIENT LOCATIONS:
CENTRAL ELPASO:
6440 Gateway East, Suite B
EAST SIDE ELPASO:
11860 Vista Del Sol, Suite 128
PHONE: 915-850-0900 ✔️